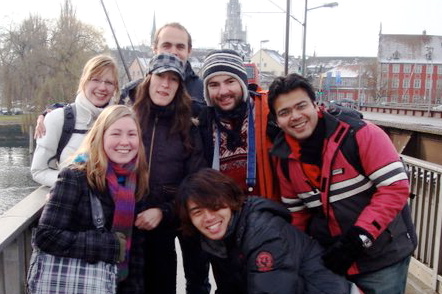 Studying in Canada is a great pathway to Canadian Permanent Residency. Many people will continue their education in Canada in order to be prepared for permanent residence in Canada. There are several programs that international students can apply for permanent immigration in Canada.
1.Provincial Nominee Programs
There are several Canada provinces that have programs for foreign students who have recently graduated from a Canadian university, college, or post-secondary program: Alberta, British Columbia, Manitoba, Newfoundland and Labrador, Nova Scotia, Ontario, Prince Edward Island, and Saskatchewan. Some of these programs allow the foreign student to not have a job offer or work experience in the province they graduated in. Under the Provincial Nominee Programs, they allow individuals to fast-track their permanent residency in Canada much faster than other programs. Learn more about the Provincial Nominee Programs.
2. Canadian Experience Class
The Canadian Experience Class is great for those who have not graduated yet or attended a 4 year school but want to start their journey towards Canadian Permanent Residency. This program is for international students who have studied at an accredited post-secondary school on a full-time basis, in a program of at least 2 years. The international student must have the required language levels in English for writing, reading, listening, and speaking. The student must also have at least 1 year of skilled work experience in Canada, in the last 3 years before you apply. The work experience must be full time or an equal amount in part-time positions. Learn more about the Canadian Experience Class.
3. Quebec Experience Class
The Quebec Experience Program (PEQ) is a simplified fast-track process leading to permanent residence for international students. The program allows international students to apply for permanent residence from within Quebec, after completing a period of approved studies. You must meet all the conditions of the PEQ – Québec Experience Program(the Programme de l'expérience québécoise) when you submit your application for permanent selection. For students to be eligible, they must have studied in Quebec full time and have completed one of the approved types of diplomas. The international student must also have an intermediate-advanced knowledge of the French language. In order to pursue studies in Quebec, proof of unencumbered available funds are required to cover tuition and living expenses.
Do You Want to Become a Canadian Permanent Resident?
If so, Contact VisaPlace today. All our cases are handled by competent and experienced immigration professionals who are affiliated with VisaPlace. These professionals consist of lawyers, licensed paralegals, and consultants who work for Niren and Associate award-winning immigration firm that adheres to the highest standards of client service.
Ready for the next step? Book your 1 on 1 consultation now or call us at 1-888-317-5770.
Have a Question related to your Immigration Needs?
Click here to fill out the FREE Immigration Assessment form below and get a response within 24 hours to see if you're eligible.
The assessment form should take approximately 5-7 minutes to complete. We will get back to you within one business day to let you know if we are able to help.