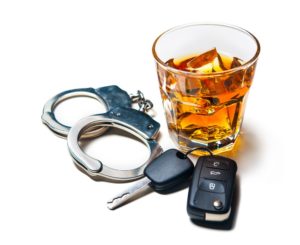 Entering Canada with a criminal record can be difficult. It surprises many people every day that they cannot enter the country when they have a criminal record, even if the criminal record is for something very old or for a minor offense.
Entering Canada with a DUI
A DUI conviction is taken very seriously by the Canadian government, and generally people who have DUI convictions will be considered inadmissible to Canada. If you are inadmissible to Canada, you cannot enter the country and if you try to you will be made to turn around and leave or put on the next flight home depending on how you tried to enter.
But this is not the end of the line for travelers who wish to enter Canada despite a criminal record in their past, even one for DUI. However, you will have to take steps in advance to enter the country.
Applying Temporary Resident Permit
Travelers can temporarily overcome their criminal inadmissibility to Canada by applying for a temporary resident permit, or TRP. These can be applied for at your closest Canadian embassy or consulate, or even at the US-Canada border. However, it is risky to apply at the border or port of entry incase you are denied for one.
Applicants can also consider the criminal rehabilitation process, which is a more permanent way of removing your criminal inadmissibility to Canada. However, this is a longer process.
Seek an Immigration Lawyer Before Entering Canada with a DUI
It is important that you speak with a licensed immigration lawyer before you travel to Canada if you are concerned about having a criminal record or being denied entry. We can help you! Please don't hesitate to book your immigration consultation online, or start your free assessment using the form on the left.