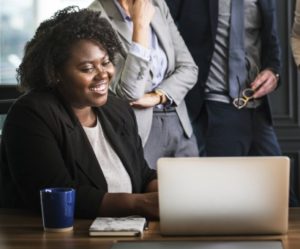 What is Collision?
Collision is a tech conference held in Toronto, Canada. It is the fastest- growing tech conference in North America and is now entering its fifth year. 25,000 attendees participated in the 2019 Collision conference held from May 20-23. This 2019 Collision was the first time that the conference had been held in Canada. Collision serves as an intersection of buyers and sellers of technology. In addition to being an excellent networking event, speakers will be hosting talks over the course of each day. These speakers, in 2019, included people like Seth Rogen (Houseplant), Peggy Johnson (Microsoft) and Ryan Holmes (Hootsuite). Collision 2020 will be held from June 22-25, 2020 in Toronto, Canada.
Why Toronto?
Toronto has created more jobs than any other city in North America from 2012- 2017. It is the home to 18,000 tech companies which collectively employ 400,000 people. Canada's government has played an active role in the expansion of Canada's tech industry. In addition to investments, the government flags its immigration policies and universities as an important reason for the growth of the tech industry. Canada offers several work permits that help to bring talented individuals to Canada to work. There are also incentives for students to pursue STEM degrees while at University.
What do I need to Know to Attend Collision 2020?
Event Schedule: Events are held over the four days of the conference. A detailed schedule will be released closer to the date of the conference. The schedule will be split into several categories which allows you to chose events that fall within a theme you are interested in.See the 2019 schedule to get a fell for the types of events offered.
Collision App: Collision has created an app that you will use during your time at the conference. The ticket that you have purchased will be located on the app and used to enter the venue. When you are at Collision, your lanyard will have a QR code on it, this can be used by fellow attendees to quickly store your contact information in their app. The app also contains the full schedule and venue map to help make it easy for you to attend chosen events.
Tickets: Your ticket will be available through your app and you simply show the ticket and a government id to enter the venue. If you purchase a ticket and later realize you will be unable to attend the conference, you may reassign your ticket but this must be done within 30 days of the purchase. Tickets are not yet available for 2020 but you can pre-register for 2020. By pre-registering, you will be registering for a 2 for 1 discount which means that you will get two Collision tickets for the price of 1.
Guide to Toronto
The Collision Conference is held in Toronto, the capital of Ontario. Toronto is an exciting city with lots of sightseeing options. The Royal Ontario Museum, Ripley's Aquarium of Canada and the Ontario Science Centre all make excellent afternoon trips. If you are craving the outdoors, Niagara Falls is a short drive away or you can visit the Toronto Islands for a peaceful day spent outdoors. After a busy day, treat yourself to a meal at some of Toronto's best restaurants. Toronto is also home to fun markets, and luxury shopping centers. Take time to browse the shops while visiting. If you want a more structured evening, Collision also hosts Night Summit. This event begins at 8 pm each day and you will explore the city with fellow conference attendees.
Are You Interested in Visiting to Canada?
If so, Contact VisaPlace today. All our cases are handled by competent and experienced immigration professionals who are affiliated with VisaPlace. These professionals consist of lawyers, licensed paralegals, and consultants who work for Niren and Associates an award-winning immigration firm that adheres to the highest standards of client service.
Ready for the next step? Book your 1 on 1 consultation now or call us at 1-888-317-5770.
Have a Question related to your Immigration Needs?
Click here to fill out the FREE Immigration Assessment form below and get a response within 24 hours to see if you're eligible.
The assessment form should take approximately 5-7 minutes to complete. We will get back to you within one business day to let you know if we are able to help