Key Immigration Changes to Look Out for This Year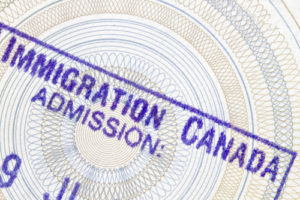 Last September, Harper told the Wall Street Journal that the Canadian government had been "systematically re-orienting" its immigration system so that it became more focused on addressing the country's labor shortages and long-term economic needs.
Employment and Multiculturalism Minister Jason Kenney oversaw many of the key changes during the five years he was in the role of immigration minister, followed by Chris Alexander. Some of the changes the latter introduced have been seen as controversial.
As immigration in Canada continues to evolve, we're always on the lookout here at VisaPlace for the latest updates and changes to policy, so that you can stay better informed.
So, what changes should you be looking out for this year? We've put together a list of key immigration changes that you should be prepared for:
Express Entry System
Perhaps the most notable change of 2015 is the Express Entry electronic system – a way of fast-tracking permanent residency aimed towards young, qualified immigrants who have the most to offer the country (Quebec not included) in terms of skilled labor.
The new Express Entry system is points-based, meaning that from January 1, 2015 onwards, the next generation of immigrants to enter the country will no longer be granted permanent residency on a first-come, first-served basis.
Immigrants will be awarded points based on criteria such as age, level of education, work experience, qualifications, and whether or not they have a spouse or common-law partner. The federal government will then become a sort of 'matchmaker' for highly-skilled immigrants and employers looking to fill vacancies, with a fortnightly draw to pick out the highest-ranking candidates.
A permanent job offer via an employer or provincial nomination will also give candidates extra points to reach the very top of the pool.
Changes to Citizenship Act 
Another notable change is the fee for citizenship application, which has been  increased to $530 per person. It's the second increase in less than a year, and could bring in an additional $60 million.
Citizenship application processing times have increased recently due to a number of changes in the Citizenship Act, and since June 2014, there's already been a 17 per cent drop in the backlog.
However, as for the Citizenship Act itself, we're set to see some more contentious changes in 2015, including:
The minister of immigration will have the right to revoke citizenship in 'routine cases'. If security, international or human rights are concerned, the decision will fall to the courts.
Permanent residents and dual citizens could see their citizenship revoked if they are convicted of terrorism, spying offences or high treason. If they have taken up arms together with groups engaged in acts of armed conflict towards Canada, they will also have their citizenship revoked.
Citizenship can be denied to anyone who has foreign or domestic criminal charges held against them.
Caregivers Program
Thanks to recent changes, caregivers can now share a residence with their employers if they choose. The Canadian government has also introduced a cap on the number of caregivers it will accept under two new categories as part of the recent overhaul to the foreign caregiver program.
However, the new program has not changed its waiting times, and caregivers will still face a two-year wait to be eligible for permanent residency.
Syrian Refugees
Immigration minister Chris Alexander has been criticized for falling behind on promises made by the government to shelter Syrian refugees. As of December 29, Canada was still behind, and had welcomed a total of 1,063 Syrian refugees to its shores however, it has been urged to accept an additional 10,000 over the next couple of years.
Refugee Healthcare
Healthcare coverage has been temporarily restored for refugee claimants after cuts in 2012 were found by a Federal court to be unconstitutional. Maybe labeled the cuts cruel and uncalled for, however Alexander has argued that restoring healthcare coverage would benefit under 1,000 refugees with a total cost to the government of $4 million.
Three groups took to the courts over the cuts back in 2012, including Justice for Children and Youth, the Canadian Association of Refugee Lawyers, and Canadian Doctors for Refugee Care.
Whether refugee healthcare coverage will continue in 2015 is hard to say, with a motion to continued healthcare to be heard by the Federal Court on January 27.
It's expected the government will appeal, although no date has so far been set.
Are you interested in immigrating to Canada?
If you've been affected by any of the above changes, or wish to fulfill your dream of living and working in Canada, we can help you. All you need to do is use our free online immigration assessment form here or contact us here, and we will get back to you to discuss your eligibility and immigration options.
The content and comments of this blog are not legal advise and and may not be accurate or complete. If you require legal advice, contact a licensed legal practitioner directly. If you post on this blog, you assume full responsibility for disclosing your identity to the public and VisaPlace nor its affiliates are not responsible for protecting your privacy nor your identity concerning your participation in our blog and you assume any risks in participating.
Customer Reviews
Here's my good advice; Lawyer up. ...and if your looking for a group of lawyers to help with your international affairs regarding visas and work permits; these professionals are top notch. I've had a great experience, they got the job done, and my job was very complicated. Rania Abboud, high five to you especially, you set up a great plan for success, replied to my questions very quickly, kept me informed and your very knowledgeable in your field. To everyone else at VisaPlace; Thank you as well. As a business owner myself I immediately recognized the way your team works so effectively! I wish you all the best of success. J.
The team at the Visa place as very thorough in the preparation of my application which I am sure made a difference. They guided the process well to a successful outcome. Would recommend them for sure.
I hired them for my study permit application! I had been denied twice and thanks to them the 3rd try was a success. Lisa Inspektor was my main contact. She is Very nice and polite. I strongly recommend you to go with them! The money you're gonna spend is gonna be worth it