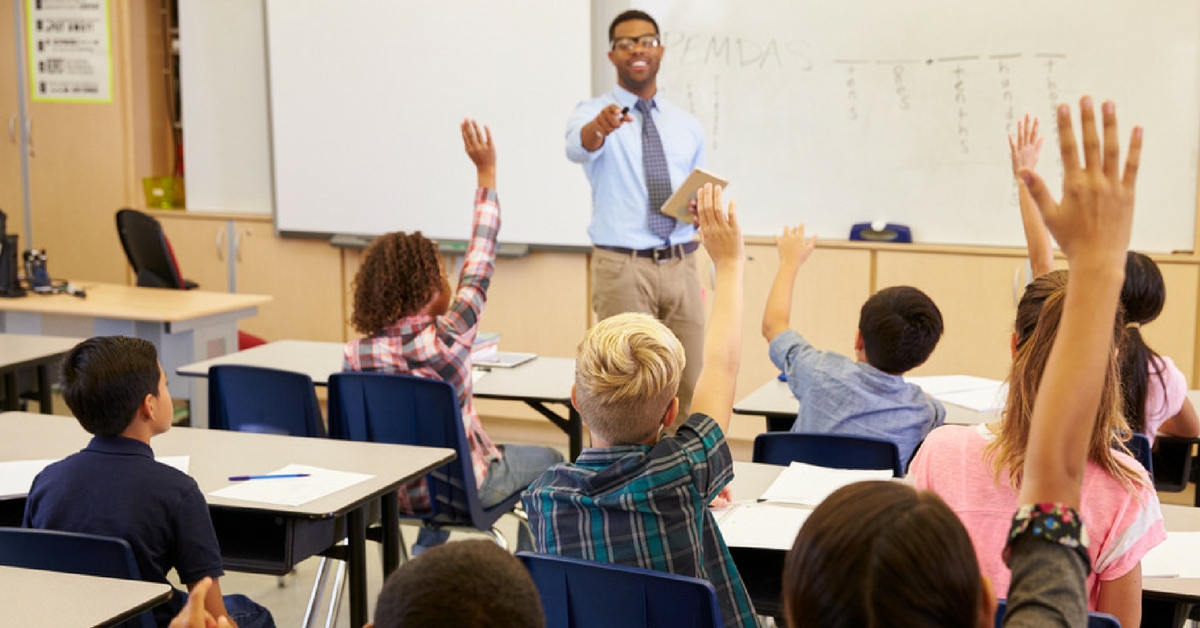 One of the greatest aspects of Canadian culture are the numerous educational institutions that teach children and adults valuable skills and knowledge. More than 16 percent of the Canadian population is currently between the age of 5-19, while more than 13 percent of the population is between the ages of 20-29. The combination of these two age cohorts results in plenty of opportunities for those seeking work in Canada as a teacher.
1. Guelph, Ontario
Once part of the so-called rust belt that was a result of a long decline in manufacturing, Guelph has experienced a surge in key indicators, such as annual population growth (1.2%), employment growth (9.1%) and unemployment rate, which has decreased by 0.9 percent. All of these numbers point to a growth in the need for teachers, as the economy continues to grow, especially for teachers looking for a great city to find work.
The demographics of Guelph also lead to the conclusion that there will be a continued growth in demand for teachers for a long while. Between 2006 and 2011, the previous two census results show a 5.9% population rise. Also, more than twenty-five thousand residents of Guelph are at a schooling age, which also hunts at a significant demand for teachers.
2. London, Ontario
Many people aren't aware of the fact that London, Ontario is the eleventh largest city in Canada, also ranked fifth in the province for population. Population growth in London, according to the 2011 census, hovers close to a healthy four percent, signalling that the city's growth continues despite a difficult couple of decades for southern Ontario cities.
In terms of population demographics, London also has a large cohort of school-age children – more than 75,000 – not including more than 30,000 adults who are of typical post-secondary school age. In addition to the many school and academies of London, the University of Western Ontario also ends up providing plenty of opportunities for teachers.
3. Edmonton, Alberta
Despite the fact that Alberta has experienced a bit of a slump due to falling oil prices in tandem with the Canadian dollar falling against the American currency, Edmonton has managed to escape the same drop that other Albertan cities suffered. The population growth in Edmonton remains steady, at 2.3%, while annual employment growth has risen by 3.7%.
Edmonton is also the sixth largest metropolitan area in Canada, with less than 70,000 fewer residents than Calgary, which is usually considered to be a much larger city. The number of younger residents of Edmonton – more than 200,000 between 5-19 and more than 180,000 between 20-24, means that quite a few Albertans go to Edmonton to seek education for their children. The University of Alberta is also located in Edmonton, drawing students from around the world, giving teachers access to a large base of pupils.
4. Toronto, Ontario
For those seeking employment in any field, one piece of advice that's often repeated is for job seekers to head to a big city to find a great job. Though not all cities provide the same level of opportunity, Toronto happens to be going through an unprecedented housing and construction boom that has brought billions into the economy of the Greater Toronto Area.
As a result, teachers tend to flock to Toronto to find a wide variety of opportunities that range from specialized schools to traditional public schools. As a mecca for education in Ontario, Toronto also boasts a trio of large post-secondary institutions, such as the University of Toronto, York University and Ryerson, as well as George Brown College and other types of colleges and training facilities.
5. Saskatoon, Saskatchewan
Last but not least is Saskatoon, Saskatchewan, which has a stunning population growth rate of 9.8% between the 2006 and 2011 census. In 2016, Saskatoon is still the fastest growing city in Canada, which bodes well for their economic future. Accordingly, labour market opportunities for teachers will grow alongside the population.
Saskatoon also happens to be the youngest city in Canada by a significant margin, with a median age of 34.8 years, below the median age of 40.5 years for Canada as a whole. More than 45,000 school-age children make their home is Saskatoon, along with another 45,000 adults between the age of 20-29, which form another significant portion of the education seeking populace.
Are you Interested in Work Visas For Canada?
If you're looking to apply for work as a teacher within Canada, obtaining the assistance of an experienced immigration lawyer can help result in a successful application, especially when you want to land in a specific city within the country.
Are you interested in immigrating to the U.S. or moving to Canada? Contact VisaPlace today.
All our cases are handled by competent and experienced immigration professionals who are affiliated with VisaPlace. These professionals consist of lawyers, licensed paralegals and consultants who work for Niren and Associates an award winning immigration firm that adheres to the highest standards of client service.
Click here to book a consultation with an immigration professional or fill out our FREE assessment and we will get back to you within 24 hours.