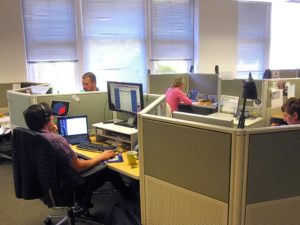 An LMO is also known as a Labour Market Opinion. It is a component of the Canadian work permit process.
There are two parts to obtaining a work permit in Canada. The first is obtaining a Labour Market Opinion, while the second is the work visa application itself.
A Labour Market Opinion is essentially permission from the Canadian government that the company who wishes to hire you is allowed to bring foreign workers into Canada because they cannot find any qualified Canadians to fill the job opening they have.
The Labour Market Opinion Application Process
It is your employer who will apply for the Labour Market Opinion from Service Canada, who will approve or deny it. The employer needs to demonstrate that they have attempted to find Canadian workers but have not, or that the Canadian workers they did find were not qualified for the job. They need to show that they adequately advertised for the job as well as describe the job in detail.
If they are approved, they will receive an LMO letter from Service Canada.
This positive Labour Market Opinion is required for the worker's work visa application. Along with making an application for their Canadian work permit, the worker may also have to undergo an interview with a visa officer.
There are exceptions for people who require a Labour Market Opinion as not all foreign nationals will require a Labour Market Opinion.
However, the definitions of who is exempt from requiring a Labour Market Opinion are not always clear or easy to understand.
If you want to apply for a Canadian work visa and want to know if you require a Labour Market Opinion or not, as well as for assistance in obtaining a Canadian work permit, please contact our immigration law firm. We have helped many foreign nationals obtain work permits for Canada, as well as helped many employers obtain LMOs for bringing foreign workers to the United States.
We can be contacted using the form on the right or the telephone number above. We have new extended hours to serve you better!