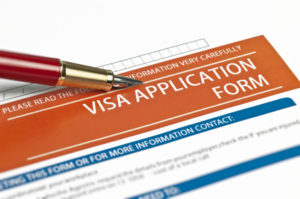 When an American citizen or lawful permanent resident marries someone from another country, they usually have one main question: how long will it take to bring my spouse to the United States?
As a United States permanent resident, you can petition your spouse to immigrate to the United States. While your spouse can be eligible for a green card through you, the process will often take time before your immediate family member can actually obtain a U.S. permanent resident visa. A green card holder is the name commonly used interchangeably for Lawful Permanent Residents.
Learn more about US Spousal Sponsorship.
Processing Time for a US Spouse Visa
Visa processing takes between 3-5 months on average for a spouse visa. If you are a permanent resident, you will have to wait for your spouse's visa to become available depending on their priority date. The length of time varies based on the spouse's native country, although it is usually approximately 24 months.
Learn more about US Visa Processing Times.
How to Apply Inside vs Outside the US
When an Applicant is in the United States 
There are two major steps that an applicant in the US for a permanent resident visa should do.
If your spouse is in the United States, you can start the process by filing an I-130 visa.  Your spouse must wait until the priority date in the immigrant visa category becomes current. The priority date is the date when you filed, with an appropriate corresponding fee, the petition with sufficient content.
Once the priority date becomes current, the applicant spouse shall file an Application to Register Permanent Residence for the adjustment of his or her status.
When an Applicant is Outside the United States 
It is through consular processing that your spouse can become a permanent resident after your I-130 visa is approved. This is the process through which an immigrant outside the U.S. is issued a visa based on an approved petition for alien relative.  Consular processing is also available to eligible relatives living abroad when the option to adjust status inside the U.S. is not possible.
Top Questions About Spouse Visa Processing Times
Can my spouse come to the US while my I-130 visa is processing?
If you are a US citizen, your spouse is allowed to apply for a nonimmigrant K-3 visa after you submit Form I-130. While the visa petition is pending, the K-3 visa will allow he or she to travel to the United States and live and work.
Is the fiance visa or spouse visa faster?
The fiancé(e) visa is likely the quickest choice if your main objective is to go to the United States as soon as possible. However, if you want to acquire a green card as quickly as possible, a marriage-based visa will be faster.
How can I check my spouse visa status?
To check the status of your spouse visa, you can visit the USCIS website here. You will want to make sure you have your receipt number available.
Are You Interested in Immigrating to the United States Through Spousal Sponsorship?
If so, Contact VisaPlace today. All our cases are handled by competent and experienced immigration professionals who are affiliated with VisaPlace. These professionals consist of lawyers, licensed paralegals, and consultants who work for VisaPlace Legal an award-winning immigration firm that adheres to the highest standards of client service.
Ready for the next step? Book your 1 on 1 consultation now or call us at 1-888-317-5770.
Have a Question related to your Immigration Needs?
Fill out the FREE Immigration Assessment form and get a response within 24 hours to see if you're eligible.
The assessment form should take approximately 5-7 minutes to complete. We will get back to you within one business day to let you know if we are able to help.