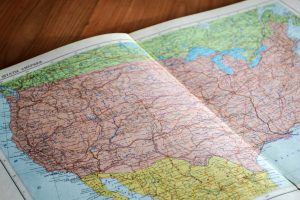 As of early March 2022, the US has received enough applications to meet the federally mandated 65,000 H-1B visa ceiling for the fiscal year 2022.
The H-1B visa is a non-immigrant visa that permits US businesses to hire foreign employees in specialized vocations that require theoretical or technical knowledge. Every year, technology businesses rely on it to hire tens of thousands of workers from nations such as India and China.
This year, the USCIS was required to hold three visa lotteries in order to reach the mandated quota of 65,000 normal visas and 20,000 master's visas. The agency had also performed two lotteries the previous year, which was uncommon. After the first round of choices, the USCIS usually gets a sufficient number of applications. Because there were insufficient applicants after the first lottery, the US immigration office held a second random selection in July 2021.
The USCIS operates on an October to September calendar, thus candidates chosen for FY2022 would be able to begin employment in October 2022. It said in November that it will hold a third lottery to meet its goal. According to immigration experts, this is due to fewer companies following through on their applications after being accepted, with staff continuing to work remotely.
According to the USCIS, applications that are otherwise exempt from the cap will continue to be accepted and processed.
"Petitions filed for existing H-1B employees who have previously been counted against the cap and who still hold their cap number are exempt from the FY 2022 H-1B cap," the government agency stated.
In the meantime, the USCIS will continue to accept and process petitions to prolong the length of time an existing H-1B worker may stay in the US, adjust the employment terms for current H-1B workers, allow current H-1B workers to change employers, and permit current H-1B workers to work simultaneously in additional H-1B positions.
What Are the Other Visa Options Besides H-1B?
Below, we have mentioned some of the most common H-1B alternatives. It should be noted that the list is not designed to include all potential visa kinds and circumstances under which an employee might be lawfully hired. Our objective is to provide our clients and readers with a list of some of the most prevalent solutions.
Automatic Waitlist and Second Chance Lottery in Summer
Selected H-1B cap registrants that did not submit an H-1B petition by the June 30, 2022 deadline will be assigned to wait-listed (non-selected) registrations. As a consequence, an H-1B registrant that was not chosen in the first March lottery may be chosen and encouraged to submit an H-1B petition later in the summer, most likely in July or August.
We anticipate that a significant percentage of selected H-1B registrations will be unable to submit an H-1B petition; as a result, we estimate that an H-1B cap registration that was not initially picked in March may be selected in the summer during a subsequent lottery period, in July.
An existing H-1B cap registrant does not need to take any action to be eligible for the "second chance" lottery in July — this will happen automatically. Furthermore, given a large number of non-chosen registrations, the possibility of an H-1B registration being picked via the second chance lottery is quite low.
Cap-Exempt H-1B
A variety of companies may be cap-exempt and so eligible to file an H-1B petition at any time. A cap-exempt employer is (1) a higher education institution, (2) a nonprofit entity associated or affiliated with a higher education institution, or (3) a nonprofit research organization or a governmental research agency. Even if the actual H-1B employer does not fulfill these standards, a cap-exemption case can be established if the H-1B worker will be placed at the site of a cap-exempt firm. Please consult our employer guidance for cap-exempt H-1B visas. As a result, numerous educational institutions, non-profit organizations, and research organizations may be eligible to file cap-exempt H-1B petitions.
O-1 or P-1 Extraordinary Ability Visas
O-1 visas and P-1 visas are often designated for those with exceptional aptitude in the sciences, arts (including television and film), education, business, or athletics. By definition, not many people qualify for one or both of these visa classifications, but when possible, an O-1 and/or P-1 application should be completed in lieu of an H-1B. In addition to the ability to get work permission under these visa categories, O-1 and/or P-1 acceptance may serve as the foundation for a later application for EB-1 category permanent status.
L-1 Intracompany Transferee
The L-1 visa category permits multinational corporations with a global presence to move staff from their foreign operations to their U.S. office (or to establish a new U.S. office). This visa type is a fantastic choice for international companies looking to start or expand their presence in the United States, as well as for foreign nationals who are presently working overseas. Foreign nationals who are already in the United States are typically ineligible for an L-1 visa. An additional benefit of the L-1 visa is that family members are eligible for work authorization under L-2 status.
TN for Canadian and Mexican Professional Workers
The TN visa classification is an option offered to certain Canadian and Mexican nationals in specified vocations. It is offered to Canadian and Mexican nationals who would work in one of the authorized vocations in the United States. The TN visa does not have a cap and may be obtained rather simply, either at the border (for Canadians) or by filing a petition with USCIS.
Are You Interested in Applying for an H-1B Visa Alternative?
All our cases are handled by competent and experienced immigration professionals who are affiliated with VisaPlace. These professionals consist of lawyers, licensed paralegals, and consultants who work for VisaPlace Legal an award-winning immigration firm that adheres to the highest standards of client service.
Have a Question related to your Immigration Needs?
Fill out the FREE Immigration Assessment form and get a response within 24 hours to see if you're eligible.
The assessment form should take approximately 5-7 minutes to complete. We will get back to you within one business day to let you know if we are able to help.