On Wednesday, August 2nd, the US President Trump proposed legislation that would cut legal immigration into the United States in half. He plans on doing this by implementing a very strict merit-based system that will judge and rate immigrants to determine their eligibility.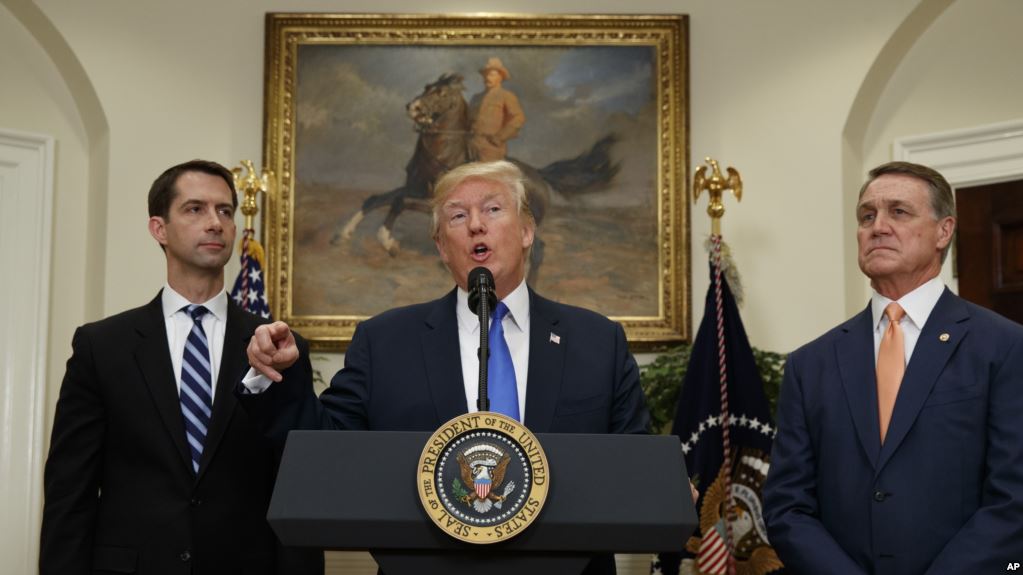 Moving to a Merit-Based Immigration System
President Trump has always been a huge activist in restricting immigration. Trump has argued throughout his presidential campaign that America has taken way too many low-skilled immigrants and its time for a change. On August 2nd, President Trump invited two Republican senators to the White House to have their support behind the proposed bill that would rate immigrants based on education, language ability and job skills that would benefit America. "This competitive application process will favor applicants who can speak English, financially support themselves and their families and demonstrate skills that will contribute to our economy," President Trump announced. Trump added, "This legislation, will not only restore our competitive edge in the 21st century, but it will restore the sacred bonds of trust between American and its citizens. This legislation demonstrates our compassion for struggling American families who deserve an immigration system that puts their needs first and that puts America first."
The two Republican senators who are sponsoring the bill are Senator David Perdue of Georgia and Senator Tom Cotton of Arkansas. The bill supposedly is set to reduce legal immigration by 41 percent in its first year and by 50 percent by the 10th year. Most of the people who will no longer be allowed into the United States are ones who are connected to the United States by family ties. Part of the bill includes an idea proposed by President George W. Bush in 2007 that failed in Congress. The idea involves creating a more strict border control that could harm the economy by keeping out low-wage jobs that Americans did not want.
Family in America May Not Help You Anymore
The current immigration policy bases their acceptance for legal immigration off if the immigrant has family ties in America. In America, residents can sponsor their family members for visas to come to live with them in America. In 2014, about 64 percent of immigrants admitted into America had immediate relatives of American citizens or sponsored family members. While 64 percent were accepted for family ties, only 15 percent entered based on employment-based preferences. Although many more people were allowed due to family ties, it does not necessarily mean these people are low-skilled workers or uneducated. The new bill that President Trump will propose, sponsored by two Republican senators, will allow immediate relatives into America with the immigrant granted. The immigrant authorized to enter can bring their spouse and minor children to America, but the bill eliminates other family members such as siblings, parents, and adult children. The bill will also "limit refugees offered permanent residency to 50,000 and eliminate a diversity visa lottery that the sponsors said does not promote diversity. Another Republican senator, Lindsey Graham of South Carolina, criticized the bill explaining it doesn't work for every state in America. Graham explained that South Carolina's number one industry is agriculture which low-skilled immigration is significant to their economy. He went onto explain how their number two industry is tourism which also relies on lower-skilled immigration. "If this proposal were to become law, it would be devastating to our state's economy, which relies on this immigrant work force," he said. "Hotels, restaurants, golf courses and farmers," he added, "will tell you this proposal to cut legal immigration in half would put their business in peril."
So we ask…when Trump said he just wants to end illegal immigration, is he going off course will this cut to legal immigration?
Will this end up hurting America more than helping?