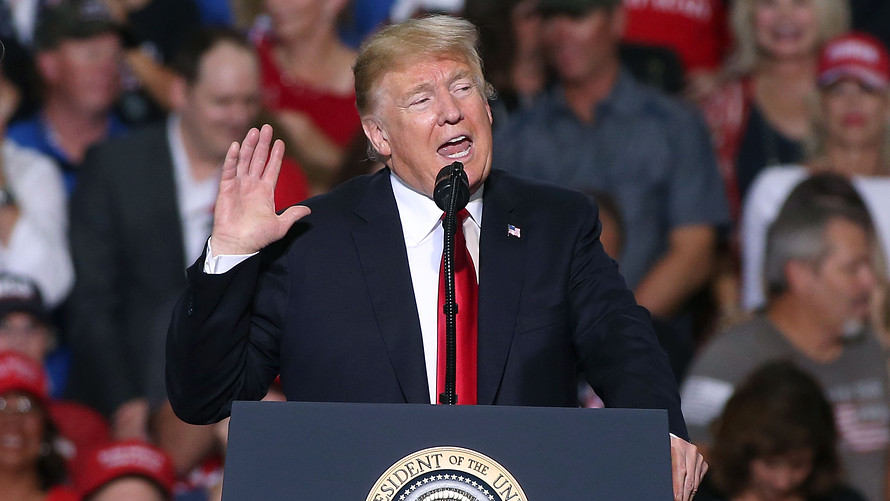 On Thursday afternoon, President Trump spoke about a new immigration policy which proposes to reform border security and legal immigration. This plan calls for changes that would favor young, educated immigrants as opposed to those who have family ties in the United States.
What Are the Proposed Changes for the New Immigration Policy?
The measure calls for replacing long-standing family-based immigration rules with a points-based system that would favor highly-skilled, financially self-sufficient immigrants who learn English and pass a civics exam. It does not propose any legal status for young immigrants brought to the United States as children, a group known as Dreamers.
The plan, which was devised in part by son-in-law and senior adviser Jared Kushner, also calls for new infrastructure at ports of entry to speed up commerce while cracking down on drug and human smuggling.
Trump stated the plan would "transform America's immigration system into the pride of our nation and the envy of the modern world" while filtering out what he said were "frivolous" claims of asylum.
He has also frequently called for an end to the visa lottery program, something his immigration plan seeks to do. It would be replaced by a new "Build America Visa" program that would recognize "extraordinary talent" and "people with professional and specialized vocations," including exceptional students. The plan does not deal with those already in the country illegally, including those who came to the country as children and were protected under an Obama-era executive order.
The Thursday event also served as another opportunity to press President Trump's case for the building of his long-sought US-Mexico border wall and rally his base with the hardline rhetoric against illegal immigration that has marked his campaign trail speeches. He said his plan would include a border security trust fund, paid for with fees collected at border crossings. And he again declared that work on his wall was underway.
How Will This Affect Immigrants Coming to the US?
The president's plan would limit the types of family members who can be sponsored to come to the United States to children and spouses. That would eliminate the ability for others, like parents and siblings, to come through family ties.
Currently about 12 percent of people come to the United States for skill-based reasons. The president wants to dramatically increase that number to 57 percent. Another 66 percent of immigrants come to the country with ties to family members, and 22 percent come because of humanitarian needs or through seeking asylum. The White House plan would decrease the number of people who enter the country because of family ties to 33 percent, and 10 percent of people would be allowed in for humanitarian needs.
Are You Interested in Immigrating to the United States?
If so, Contact VisaPlace today. All our cases are handled by competent and experienced immigration professionals who are affiliated with VisaPlace. These professionals consist of lawyers, licensed paralegals, and consultants who work for Niren and Associates an award-winning immigration firm that adheres to the highest standards of client service.
Ready for the next step? Book your 1 on 1 consultation now or call us at 1-888-317-5770.
Have a Question related to your Immigration Needs?
Click here to fill out the FREE Immigration Assessment form below and get a response within 24 hours to see if you're eligible.
The assessment form should take approximately 5-7 minutes to complete. We will get back to you within one business day to let you know if we are able to help