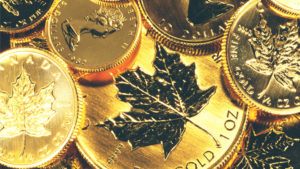 The Temporary Foreign Worker Program is intended to be used when you are facing short-term skills and labour shortages, and only when no Canadians and permanent residents are available. Under the TFWP, employers may hire temporary foreign workers through multiple different kinds of streams. Here, we will describe what the high wage stream for temporary foreign workers means and how one can apply.
What Is the High Wage Stream for Temporary Foreign Workers?
High wage workers are categorized as those who are earning above the median hourly wage in a respected occupation. Employers may use the provincial and territorial hourly wage as a guideline for setting the wages for the temporary foreign worker they are looking to hire. If the wage being offered will be at or above the provincial or territorial median hourly wage, then the employer must apply under the stream for high-wage positions. The median hourly wages by province/territory, in dollars per hour, have been included below:
| | | |
| --- | --- | --- |
| Province/Territory | Wage Prior to April 22, 2019 | Wages as of April 22, 2019 |
| Alberta | 26.40 | 26.67 |
| British Columbia | 23.00 | 23.98 |
| Manitoba | 20.83 | 21.00 |
| New Brunswick | 19.35 | 20.00 |
| Newfoundland and Labrador | 21.98 | 22.00 |
| Northwest Territories | 32.00 | 34.00 |
| Nova Scotia | 20.00 | 20.00 |
| Nunavut | 31.00 | 30.00 |
| Ontario | 22.50 | 23.08 |
| Prince Edward Island | 19.00 | 19.49 |
| Quebec | 21.75 | 22.00 |
| Saskatchewan | 24.00 | 24.52 |
| Yukon | 28.00 | 30.00 |
Employers planning to hire high-wage workers must submit a transition plan and Labour Market Impact Assessment (LMIA) application to ensure that in the future they will overcome their reliance on temporary foreign workers. The transition plan makes clear that a foreign worker is fulfilling the requirements and they are using the program to address immediate labour needs on a temporary basis.
Requirements for High Wage Temporary Foreign Workers
As an employer, you must comply with all the Temporary Foreign Worker Program requirements for the position you are requesting. You must also ensure that the employment you want to offer to a temporary foreign worker is for a full-time position which means that is has to be for a minimum of 30 hours of work/week.
How to Apply for the High Wage Stream
Your Labour Market Impact Assessment application can be submitted up to six months prior to the expected job start date.
You must complete, sign and send it along with all required documentation and the processing fee, to the appropriate Service Canada Processing Centre. The application package must include:
Labour Market Impact Assessment application form for high-wage positions

Proof of

business legitimacy

Proof of recruitment
A complete application means that you have:
used the latest version of the application form

filled out all the fields in all the required forms (except for the temporary foreign worker information in the case of an

Unnamed Labour Market Impact Assessment

application)

included all the required supporting documentation

signed all the forms, where required

submitted the processing fee for each position requested
Incomplete applications will not be processed or returned. It is recommended that you submit copies of documents rather than originals.
However, you can still apply for a Labour Market Impact Assessment for specific positions in specific provinces or territories, even if the temporary foreign worker information is not available at the time of the application. These applications are also known as "Unnamed Labour Market Impact Assessment" applications.
Why Seek Help in Applying for the Temporary Foreign Worker Program?
If you'd like to hire a temporary foreign worker in the high-wage stream, we can help you with this process. Applying for an LMIA can be confusing if you are unfamiliar with how immigration applications work. Any immigration application can become overwhelming if done alone, so it is highly recommended that you seek out professional and experienced help before attempting to apply.
Are You Interested in Canada's Temporary Foreign Worker Program?
If so, Contact VisaPlace today. All our cases are handled by competent and experienced immigration professionals who are affiliated with VisaPlace. These professionals consist of lawyers, licensed paralegals and consultants who work for Niren and Associates an award winning immigration firm that adheres to the highest standards of client service.
Ready for the next step? Book your 1 on 1 consultation now or call us at 1-888-317-5770.
Have a Question related to your Immigration Needs?
Click here to fill out the FREE Immigration Assessment form below and get a response within 24 hours to see if you're eligible.
The assessment form should take approximately 5-7 minutes to complete. We will get back to you within one business day to let you know if we are able to help.