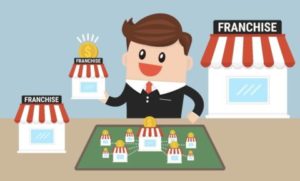 The E-2 work visa has become one of the most popular American investor visa in the past few years due to the benefits and opportunities it provides. The E-2 visa is a treaty investor visa which is a non-immigrant visa reserved for foreign entrepreneurs of countries that have a Treaty of Trade and Commerce with the United States. Don't get the E1 and E2 Visas confused as they are similar but the E-2 allows for an easier track to get approved by investing in a franchise company.
Many foreign individuals use the chance to invest in a franchise as a mechanism to obtain the E-2 visa. Investing in a franchise is a fantastic way to get an E-2 visa because of the following 3 reasons:
Reasons to Invest in a Franchise to Get an E-2 Visa
1. Money Requirements
E-2 visa does not require a minimum investment amount. Instead, the investment must be "substantial" in relation to the total cost of the businesses. This can mean that you could invest in a smaller business to franchise in the United States.
2. Training and Support
Most franchises provide training and support so that you can succeed in the business you choose. This is important for an E-2 visa candidate so that have a mentor and stepping stone when first moving to the United States.
3. Existing Businesses
When investing in a franchise for an E-2 visa, you are investing in an existing business. This can be a huge benefit because the companies already have business plans, success, popularity, etc. This can give the foreign investor a head start in the success of their franchise branch.
Best Franchises for E2 Visa
Here are most common businesses eligible for E2 visa:
Auto Repair Shop
Catering Company
Clothing Distributor
Coffee Shop/Book Store
Computer/Technology Advisory Services
Consulting Company
Convenience Store
Wedding Photographer
Senior Care
How to Invest in a Franchise for an E-2 Visa
Watch this video where Niren & Associates Immigration Lawyer, Fadi Minawi, and Visa Franchise's Business Development Director, Patrick Findaro explain how to invest in a Franchise for an E-2 Visa.
Find a Business
For getting your E2 visa, the most important thing is finding a business that fulfills the E2 visa category requirements. In addition to investing a certain amount of money, you need to create jobs. Franchises are also qualified for E2 visas as long as they satisfy the requirements of E2 visa i.e. investment amount and economic impact e.g through job creation.
Connect With The Franchiser
As soon as we help you find your choice of franchise business, we put you in direct contact with the franchisor. The sooner you start your relation with the franchisor the better you will become familiar with the business and the process. However, we will remain with you through the whole process and coach you until you finalized your deal with the franchisor. You won't be left alone during the process.
Contact an Immigration Attorney
The process of preparing and submitting the documentation is kind of tricky for E2 Visa. You might need an attorney to help you understand the legal aspects of your business. VisaPlace works with an experienced group of attorneys and we can introduce them to help you while working together for finding the business that fits you and your visa requirements.
Prepare a Business Plan
As part of preparing the required documentation, you will need to prepare a business plan. E2 Visa's business plan shows how much money you are going to invest, what your goals are, the reasons they are believed attainable, and your plan for achieving those goals.
Transfer Your Fund
Upon finalizing negotiations with the franchisor, you will need to transfer your fund to the United States. You need to pay the franchise fee in case you are buying a new unit or, if agreed by the seller, your money will be secured in a screw account until your E2 visa application gets approval. You need to spend money from your personal or company account to establish the business in the U.S. to the requirements of the E2 visa.
Apply for E2 Visa
Upon finalizing your contract with the franchisor and transferring your fund, you will be able to apply for the E2 visa through one of the embassies of the United States. Your attorney will help you in that step to make sure everything will be submitted in order. If you are already in the U.S. you can apply for a change of your status.
Apply for the E-2 Visa now by booking a consultation with our US immigration professionals.
Benefits of an E-2 Visa
Work legally in the company that is the investment vehicle in the U.S.
Travel freely in and out of the U.S.
Stay on a prolonged basis with unlimited two-year extensions as long as you maintain E-2 qualifications
Be accompanied by your dependents under 21, relatives and spouse. Your spouse may also work while in the U.S. while your dependents may attend U.S. schools, colleges, and universities, and do not have to apply for a separate student visa.
Disadvantages of an E-2 Visa
E2 visas are available only to nationals of countries (listed below) having investment treaties with the U.S.
You are restricted to work only for the specific employer or self-owned business that acted as your E2 visa sponsor
E2 visas are approved for two years at a time which makes the application/extension process slow.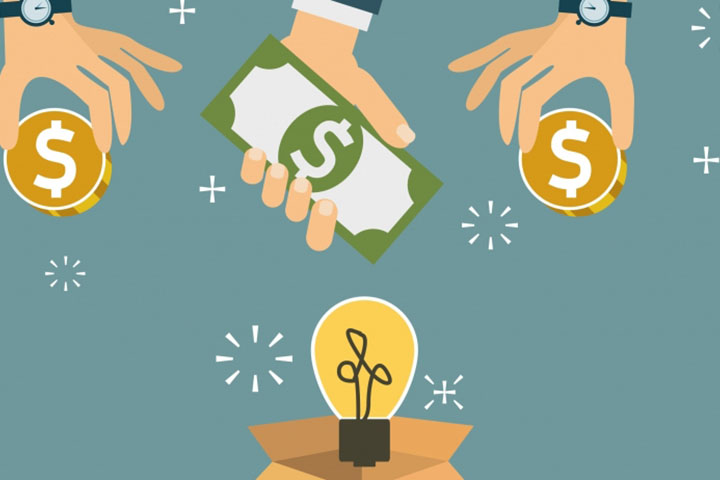 Are You Interested in an E-2 Visa?
If so, Contact VisaPlace today. All our cases are handled by competent and experienced immigration professionals who are affiliated with VisaPlace. These professionals consist of lawyers, licensed paralegals, and consultants who work for Niren and Associates an award-winning immigration firm that adheres to the highest standards of client service.
Ready for the next step? Book your 1 on 1 consultation now or call us at 1-888-317-5770.
Have a Question related to your Immigration Needs?
Click here to fill out the FREE Immigration Assessment form below and get a response within 24 hours to see if you're eligible.
The assessment form should take approximately 5-7 minutes to complete. We will get back to you within one business day to let you know if we are able to help.