The Difference Between E1 and E2 Visas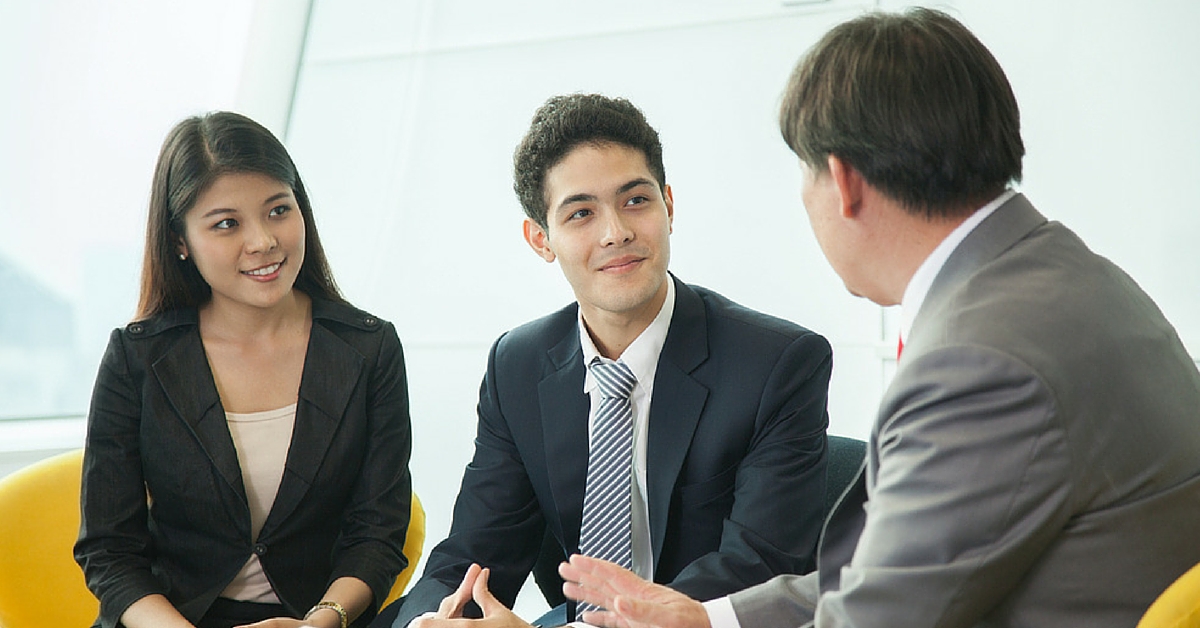 What is an E1 Visa?
An E1 visa allows individuals or employees of companies to enter the United States for the purpose of carrying out international trade. "Trade" may apply to the trade of goods, services, and banking. There is no set limit to the amount of trade that must take place, although greater emphasis is placed on the number of transactions over total value.
An E1 visa may also cover immediate family (legal spouse and unmarried children under 21). The spouse of the visa holder is permitted to work, but children are not.
What are the Requirements for an E1 Visa?
At least 50% of the volume of trade carried out must be between the United States and the designated treaty country.
The visa holder must show they intend to engage in "substantial trade", which is not strictly defined.
The visa holder must be a national of one of the treaty countries – listed below (this requirement does not apply to family members).
The trade can be in the form of physical movement of goods, transportation, or non-physical services, including banking and insurance, tourism, technology, or journalism.
As with other US Visa terms, the applicant should be prepared to provide evidence that they intend to return to their home country at the end of the visa period
What is an E2 Visa?
The E2 "Treaty Investor" Visa is part of the family of U.S. visas that are available to citizens or national of one of 30+ countries that have trade treaties with the United States.
It enables individuals who have significant funds to invest to come into the U.S. for the purposes of setting up a business, practice, or office.
Although it is not provide residency (not a Green Card), one of the great advantages of the E2 visa is that it can be extended indefinitely, for as long as the business concerned is viable.
What are the Requirements for an E2 Visa?
The individual investor must demonstrate that their sole purpose for entering the U.S. is to run or develop the enterprise concerned. This is normally shown by their having either a minimum 50% stake in the business, or a significant managerial or leadership position that gives them operational control.
To qualify as "investment", it is necessary to show that there is a risk of loss of capital, and also that the funds have not been generated through illegal means, even indirectly. (For that reason, you cannot simply invest in real estate.)
The investment can either be put into a new company or into an existing company, however the investment cannot be used to create a job solely for the individual investor.
Any investment must not be viewed as marginal, meaning that it must have a good chance of generating sufficient income to provide for the visa holder and any family within five years of their entering the U.S.. In addition, the business must have its own dedicated premises, so cannot be run from the investor's home.
Difference Between E1 and E2 Visas
Many individuals seeking to enter the United States are well aware of the restrictions that the U.S. government has placed on those who seek employment within the country. Internal American politics dictate that domestic job seekers have first priority over others who are entering the U.S. for work purposes.
As such, the United States typically limits entry for business purposes to those who meet specific requirements. Occupations in high-demand or highly-skilled fields often qualify for special visas that allow entry, such as the TN visa.
Another type of visa category that the U.S. encourages is the E1 and E2 treaty visa, which welcomes those who perform a great deal of trade or investment in the United States. This shows the states that you create value for the American economy through job creation and business growth within their borders.
E1 Countries Vs. E2 Countries
The United States lists different countries that have treaties set up between them, allowing for business to flow between borders.
E1 visas, also known as Nonimmigrant Treaty Traders, list fewer eligible countries than E2 visas, which are for nonimmigrant treaty investors. The following countries are approved for those who seek E1 status:
Argentina, China, France, Italy, Netherlands, Sweden, Australia, Colombia, Germany, Japan, Norway, Switzerland, Austria, Costa Rica, Greece, Korea, Oman, Thailand, Belgium, Denmark, Honduras, Latvia, Pakistan, Togo, Bolivia, Estonia, Iran, Liberia, Philippines, Turkey, Brunei, Ethiopia, Ireland, Luxembourg, Spain, U.K., Canada, Finland, Israel, Mexico, Suriname, Yugoslavia.
This next list outlines all the different countries whose citizens may apply for an E2 visa:
Argentina, Bahrain, China, Georgia, Kyrgyzstan, Pakistan, Switzerland, Armenia, Colombia, Germany, Latvia, Panama, Thailand, Australia, Congo, Grenada, Liberia, Philippines, Togo, Austria, Costa Rica, Honduras, Luxembourg, Poland, Trinidad and Tobago, Bangladesh, Czech Republic, Iran, Mexico, Romania, Tunisia, Belarus, Ecuador, Ireland, Morocco, Senegal, Turkey, Belgium, Egypt, Italy, Moldova, Slovakia, Ukraine, Bosnia-Herzegovina, Estonia, Jamaica, Mongolia, Spain, United Kingdom, Bulgaria, Ethiopia, Japan, Netherlands, Sri Lanka, Uzbekistan, Cameroon, Finland, Kazakhstan, Norway, Suriname, Yugoslavia, Canada, France, Korea, Oman, Sweden.
Many more countries are qualified under treaties for E2 investment visa compared to E1 trader visas. Six different countries have signed treaties that would allow for E2 visas to take place, including Russia, Jordan, Haiti, Azerbaijan, Albania and Nicaragua, but these treaties have yet to be ratified for the United States, leaving them in bureaucratic limbo for investment activity.
Significant Differences Between E1 and E2 Visa Requirements
A variety of subtle but important differences exist between the two different types of visas. E1 treaty trader applicants must be a citizen of the country from which they wish to apply. However, according to the U.S. Department of State website, "the investor, either a person, partnership or corporate entity, must have the citizenship of a treaty country". By including partnerships and corporate entities as part of the wording, the scope of applicants is somewhat broadened. This reflects the United States' interest in those who create jobs, by opening new enterprises within their borders.
Another big difference between the two has to do with that nature of the treaties, Since the E1 visa deals with traders, the state department's requirements list that "the international trade must be substantial, meaning that there is a sizable and continuing volume of trade." For the E2 visa, "the investment must be substantial, with investment funds or assets committed and irrevocable. It must be sufficient to ensure the successful operation of the enterprise."
In other words, the money invested in the enterprise undertaken must be at risk and enough to actually pay for day-to-day business tasks. Neither type of visa has an exact number when it comes to the amount of trade or investment committed, but the more money that's passing between borders, the greater the likelihood that the visa is granted.
E2 visa applicants must have control over the money that's being invested in the business enterprise that's being created and arrive in the U.S. specifically to develop the enterprise in question. Both types of visas accept essential employees for trading and investment. E2 applicants are expected to create more income than is needed to sustain themselves and their families, while E1 visas do not list this as a requirement.
Before sinking time and money into business or trade plans that involve the United States, it's crucial to make sure that you're not wasting your resources by accidentally making a mistake or falling short of a requirement needed to successfully apply for an E1 or E2 visa.
Get Expert Guidance with Your Application
When applying for an E visa, all the criteria must be met.  With all of the paperwork and documentation required, it is easy to miss important details that can lead to a rejected application. Without any legal help, navigating through the complicated application process is frustrating and potentially fruitless. Luckily for you, we at Visaplace can help you with your application.
The first step towards a successful E-2 visa application is getting an assessment of your case. Fill out our free immigration assessment form and we will get back to you within 24 hours to discuss your eligibility and options.
The content and comments of this blog are not legal advise and and may not be accurate or complete. If you require legal advice, contact a licensed legal practitioner directly. If you post on this blog, you assume full responsibility for disclosing your identity to the public and VisaPlace nor its affiliates are not responsible for protecting your privacy nor your identity concerning your participation in our blog and you assume any risks in participating.
Customer Reviews
I could not have asked for more! The VisaPlace team are extremely professional, they know their stuff. They gave me great information, prepared my work visa application and then prepared me for the submission process. I was successful. Got my visa. 5 stars! I would give them 6 if I could.
This is not an exaggeration!!! I was truly impressed with the way VisaPlace consultants handled my case. The consultants- Emily, Lauren, Takunda and Lisa, took their time to explain to me in great deal how they were going to approach my case and how they would handle setbacks, if any. Their professionalism and knowledge of the law were superb. The minor setback that came up was quickly addressed by the team. The team constantly kept me updated on the progress/status of my application; they quickly responded to my questions/concerns. They had predicated my permanent residency to be processed within 6 -12, and Indeed it was processed and completed within 6 months. Based on my personal experience, Emily and Lauren's team are the best! They deserve 5 stars!!!!!!!!!!!
VisaPlace helped me sponsor my husband to become a Permanent Resident of Canada. They were extremely professional. Every step along the way was explained fully and expertly taken care of. The staff responded immediately to any questions and always handled our concerns fully, taking as much time as we needed to understand where we were at in the immigration process and what to expect next. I would recommend VisaPlace with no hesitation at all. I'm sure if we had tried to navigate the immigration process ourselves, it would have been much harder.