Immigration is a hot topic for the world right now. This topic has been at the forefront of many political debates, news headlines, and conversations throughout America especially. Unfortunately, most of the topic of immigration in America has been that of a negative one  which includes a generalization and sterotypes of immigrants. In today's age, having the Trump administration crack down on immigration, many people believe these people cause issues and crime in America but that couldn't be farther from the truth. In fact, a lot of things in America wouldn't have existed or happened without an immigrant.
Famous Immigrants in America
1. Albert Einstein (Germany) Physicist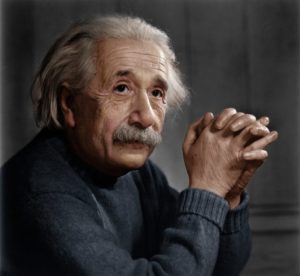 Albert Einstein was the greatest physicist of the twentieth century. He escaped Nazi threats by going to the United States as a refugee. There, in the US, Albert Einstein became the symbol of scientific genius and internationalism. Einstein transformed modern science with his theoretical work on the photoelectric effect, Brownian motion, quantum energy, light, gravity, relativity of space and time, and conversion of matter into energy (E = mc2).
2. Arnold Schwarzenegger (Austria) Bodybuilder, Actor, Politician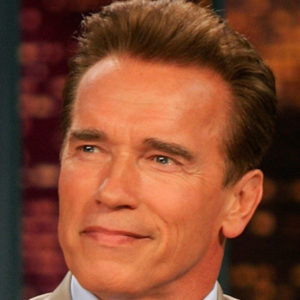 Arnold came to the United States in 1968 to continue his body building career. There in California Arnold wanted to make it on the big screen he continued to make films where he then landed the biggest role of his career, The Terminator. Then in 2003, Schwarzenegger decided to run for California governor to stand up for the middle class and immigrants coming to America. While he was in office he was able to improve the state's financial situation, promote new businesses and protect the environment. Schwarzenegger once said, "I became a citizen of the United States when [Reagan] was president, and he is the first president I voted for as an American citizen. He inspired me and made me even prouder to be a new American."
3. Sergey Brin (Russia) Founder of Google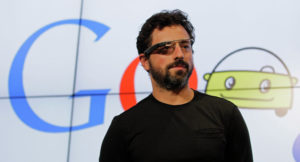 Sergey Brin emigrated to America to avoid Jewish persecution. After receiving a degree in mathematics and computer science from the University of Maryland, Brin began studying computer science at Stanford University. After college he and a colleague created Google the number one search engine in the world. Brin built their headquarters in the heart of California's Silicon Valley, where they would progress to become the most popular search engine in the world. In 2016, Google averaged more than a trillion searches per day.
4. David H0 – (Taiwan) AIDS Researcher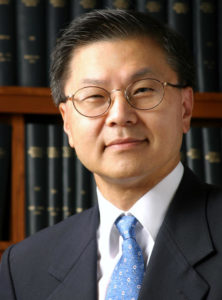 David Ho immigrated to California at the age of 12 from Taiwan. He attended Harvard Medical School and began his research at the Massachusetts General Hospital in Boston. In the 1980's, Ho's research discounted previously held theories about how the AIDS virus affected the body. He proved that, contrary to previous belief, the AIDS virus did not lay dormant in the body for a number of years before attacking the infected person's immune system. David's discoveries have raised hope that one day the AIDS virus will be eliminated altogether. He was chosen by Time Magazine as its 1996 "Man of the Year" for his discoveries.
5. Joseph Pulitzer (Hungry) Journalist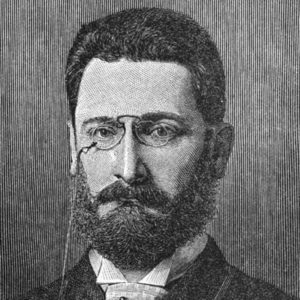 Successful immigrants in history don't always make the press, but Pulitzer literally made the press. The founder of two newspapers, the Pulitzer Prize and the Columbia University School of Journalism was himself Hungarian-born. He came to America looking for work at the age of 17, after his family went bankrupt. Pulitzer published newspapers in St. Louis, and later New York, where he rivaled William Randolph Hearst. Though Pulitzer himself was slow to learn English as an immigrant in history, the Pulitzer Prize is now the reigning standard for excellence in American journalism and the written word
6. Madeline Albright (Czech Republic) Politician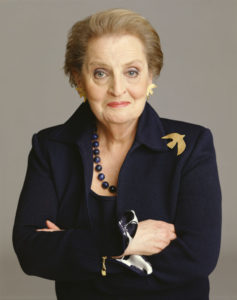 Madeleine Korbel Albright was born Marie Jana Korbel on May 15, 1937, in Prague, Czechoslovakia, (now the Czech Republic). As a child, her family escaped Czechoslovakia 10 days after the Nazi invasion and fled to the United States. After completing her degree at Wellesley College, and while working towards her Ph.D. at Columbia University, she began working for Maine Sen. Edmund Muskie as his chief legislative assistant. Albright continued to build her career in Washington, DC, working in foreign affairs and politics. Under her leadership, the US State Department worked to spread democracy across the Middle East, expand NATO eastward to include some of the former Soviet nations and further the normalization of US relations with Vietnam.
7. Elon Musk (South Africa) Entrepreneur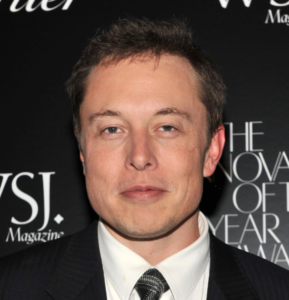 Elon Reeve Musk was born in Pretoria, South Africa. As a teenager, Musk became a Canadian citizen and began studying at Queen's University in Ontario, Canada. Three years later he went on to complete his undergraduate degree in the United States at the University of Pennsylvania. He became a US citizen in 2002. The billionaire business magnate and tech entrepreneur first made a name for himself with the founding of X.com, which would go on to become the company PayPal. Today, Musk is working to expand his automobile company Tesla to decrease the carbon footprint of gasoline-powered vehicles. Through his company SpaceX, Musk has taken over former NASA space shuttle missions to become a global leader in commercial space travel.
8. Dikembe Mutombo (Democratic Republic of Congo) NBA Star and UNICEF Global Ambassador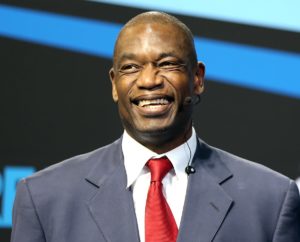 Born in the Democratic Republic of Congo, retired NBA star Dikembe Mutombo came to the United States in 1987 on an academic scholarship at Georgetown University to study medicine with intentions to return to help people back home. But fate changed that plan — leading him to the school's basketball team and eventually to the NBA. In 1997, two years before retiring from the NBA, Mutombo established the Dikembe Mutombo Foundation with a mission to improve the health, education and quality of life of people in the Democratic Republic of the Congo.
9. Ieoh Ming Pei (China) Architect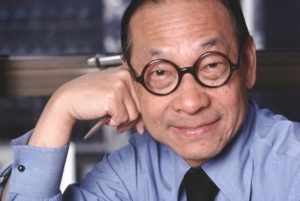 Ieoh Ming Pei was born in China in 1917, moving to America at the age of 18 to eventually become one of America's most famous architects. After earning his B.A. from MIT and his M.A. from Harvard, both in architecture, Pei founded his own firm in 1955. Pei went on to design such well-known structures as the Kennedy library, the glass pyramid at the Louvre, JFK Airport, El Paso Tower, the Museum of Islamic Art and the Rock and Roll Hall of Fame to name a few. Now in his nineties, Pei continues to design innovative structures around the world.
10. Arianna Huffington (Greece) Co-Founder of Huffington Post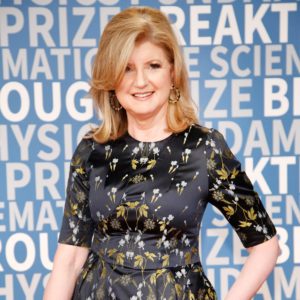 Born in Athens, Greece in 1950, Arianna Huffington moved to the US after finishing her degree in economics at the University of Cambridge, where she became president of its widely regarded debate organization, the Cambridge Union. In 2005 she launched The Huffington Post, which has today become one of the most popular and powerful media platforms. By 2008, The Observer ranked The Huffington Post as the most powerful blog in the world. She has published more than a dozen books on feminism, corporate America and politics.
11. Levi Strauss (Germany) Creator of Levis Jeans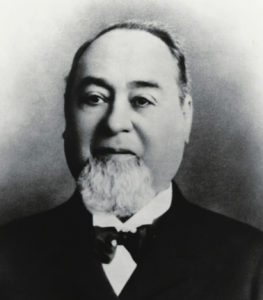 Levi Strauss was born in Germany in 1829 and moved to America in 1847. It was here that he would begin making his 'heavy duty work pants' or 'waist overalls' and change the course of fashion. Strauss was the first designer of blue jeans, a staple in almost everyone's wardrobe to this day. In his later years, Strauss remained generous to those in need, funding 28 scholarships at the University of California in 1897. His company Levis continues to thrive as a popular brand today.  
12. Anousheh Ansari (Iran) Engineer, entrepreneur, space tourist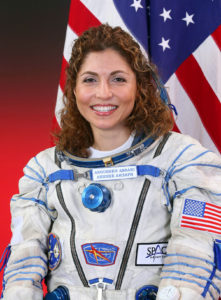 Anousheh is an Iranian-American engineer and co-founder and chairwoman of Prodea Systems. She and her parents immigrated to the United States in 1984 as a teenager to escape the Iranian Revolution. Ansari spoke no English when her family arrived in the U.S. and settled in Virginia. She learned English through "English as a Second Language" courses during the school year and took more classes at a community college in the summer. Ansari received a bachelor's degree in electronics and computer engineering from George Mason University and a master's degree in electrical engineering from George Washington University. She served as the co-founder and CEO of Telecom Technologies, a company she helped establish in 1993. Ansari and her husband sold the company in 2000, which provided an opening to pursue her dream of going to space.
13. M. Night Shyamalan (India) Film Director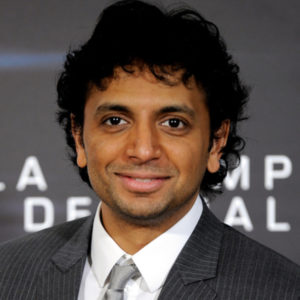 The director was born in the small Indian town of Mahé and immigrated to the United States with his parents in 1970 when he was only 2 months old. Shyamalan is known for contemporary supernatural movies such as The Sixith Sense and Signs. e Sixth Sense earned Shyamalan the Academy Award nomination for Best Director and Best Screenplay at the age of 29. The American Film Institute named the film one of the 100 greatest motion pictures of all time.
Did You Know the First Lady Was an Immigrant?
Melania Trump (Slovenia) Model
The current first lady immigrated to the United States in 1996 to pursue a career in modeling. She was granted full citizenship in 2006. Trump began modeling at age 16, and two years later she signed on with an agency in Milan. She enrolled at the University of Ljubljana, but dropped out after one year to pursue her modeling career. Melania met her future husband Donald Trump at a New York fashion party in 1998. The first lady hoped to achieve better results through her passion for combating bullying. In October, she made a surprise visit with Education Secretary Betsy DeVos to Orchard Lake Middle School in Michigan, as part of the #NoOneEatsAlone initiative. "I always believe that you need to treat each other with respect, and kindness and compassion," she told the students.
Are You Interested in Immigrating to the US?
If so, Contact VisaPlace today. All our cases are handled by competent and experienced immigration professionals who are affiliated with VisaPlace. These professionals consist of lawyers, licensed paralegals and consultants who work for Niren and Associates an award winning immigration firm that adheres to the highest standards of client service.
Ready for the next step? Book your 1 on 1 consultation now or call us at 1-888-317-5770.
Have a Question related to your Immigration Needs?
Click here to fill out the FREE Immigration Assessment form below and get a response within 24 hours to see if you're eligible.
The assessment form should take approximately 5-7 minutes to complete. We will get back to you within one business day to let you know if we are able to help.