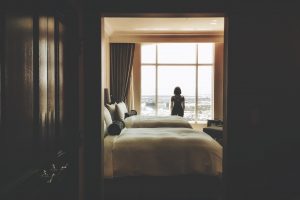 There are new travel measures being taken to help limit the spread of COVID-19 and its variants in Canada. The Canadian Government has kept the narrative that they strongly advise all Canadians to cancel or postpone any non-essential travel plans outside of Canada. Those who decide to travel by air outside of Canada for any non-essential reasons will face consequences when they return to Canada. For those traveling to Canada there are new requirements for air travellers such as a required hotel stay.
New Requirements for Traveling to Canada
Those who are travelling to Canada must provide proof of a negative COVID-19 molecular test that was taken up to 72 hours before their scheduled departure time.
"As of February 21, 2021, at 11:59 pm ET, travellers, unless exempted, will also be required to:
reserve a government-authorized hotel for 3 nights prior to departure to Canada
take a COVID-19 molecular test on arrival in Canada
stay in the government-authorized hotel while awaiting the results of the COVID-19 molecular test taken on arrival
pay for the cost of the hotel stay, as well as all associated costs for:

food
security
transportation
infection prevention and control measures
Travellers must present proof of having reserved and pre-paid for their accommodation through ArriveCAN.
Travellers will still be required to complete the remainder of the mandatory 14-day quarantine after their mandatory hotel stopover." – Source: IRCC
List of Government Approved Hotels
Alberta Hotels
Acclaim Hotel
Calgary Airport Marriott In-Terminal Hotel
British Columbia Hotels
Fairmont Vancouver Airport
Radisson Vancouver Airport
The Westin Wall Centre, Vancouver Airport
Ontario Hotels
Alt Hotel Pearson Airport
Fairfield Inn & Suites Toronto Airport
Four Points by Sheraton
Holiday Inn Toronto International Airport
Sheraton Gateway Hotel in Toronto International Airport
Quebec Hotels
Aloft Montreal Airport
Crowne Plaza Montreal Airport
Holiday Inn Express and Suites Montreal Airport
Montreal Airport Marriott In-Terminal
After the 3-Day Hotel Quarantine
After you have been quarantined in the government approved hotel for three days you will be required to take another COVID-19 molecular test during the next 14-day quarantine at your intended residence. Air travellers will be provided with a COVID test and instructions before leaving the airport.
Do You Need Help Entering Canada?
Our immigration lawyers have 40+ years of experience in presenting cases to the government by representing our clients.
Book a consultation today to speak with an immigration professional about our Entry Packages!