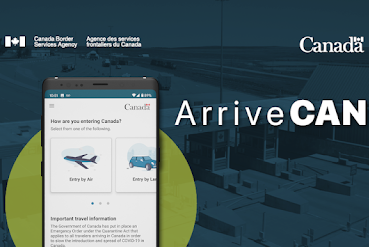 The Canadian government created an app to help provide mandatory travel information required for entering Canada. As of November 21, 2020 travellers to Canada will be able to submit their required information digitally through the ArriveCAN app. In efforts to reduce the spread of COVID-19 all travellers are required to provide contact adn quarantine information upon and after arriving in Canada.
The ArriveCAN App for Canadian Travel and Immigration
Many other countries have required everyone in their country to provide their quarantine information via an app and Canada is becoming one of those countries. The new ArriveCAN app will be a significant step in stopping or reducing the spread of COVID-19 in Canada by sharing information with provinces/territories and law enforcement. The benefits of having this digital app include:
easily accessible for health officials to follow-up with those infected
allow law enforcement to verify compliance
help travellers reduce their processing time at the border
limit physical contact between travellers and border officers/health agency officers
How to Use ArriveCAN
ArriveCAN can be available as a mobile app or you can log in online through any browser. ArriveCAN alows you to submit your information easily and securely before arriving to Canada.
The app is available to download in the Apple App Store and Google Play. The app is available for iOS, Android, and online.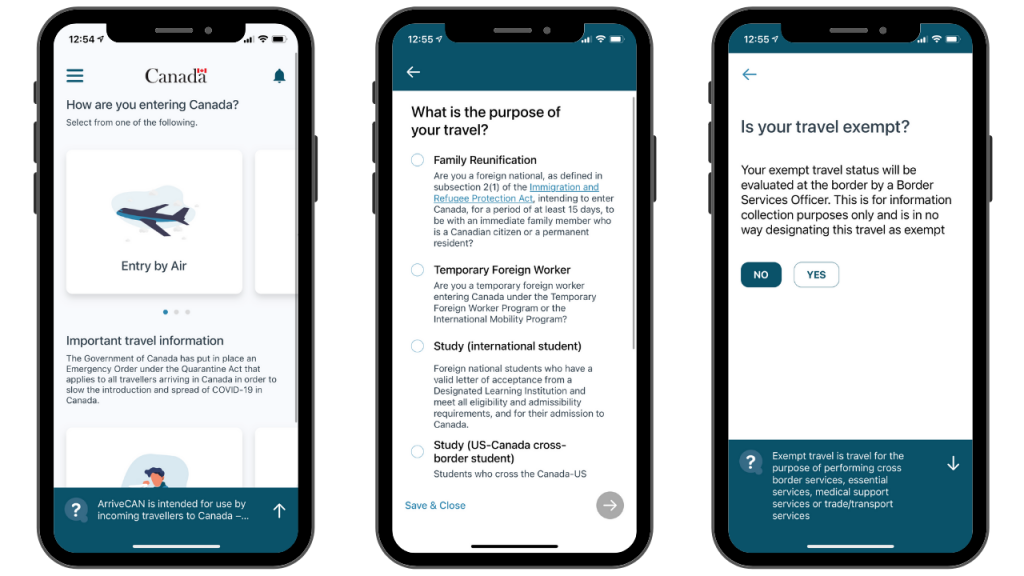 Do I Need to Use the ArriveCAN App to Enter Canada?
Unless your travel is exempt then you are required to use ArriveCAN or a paper form. Once you have entered Canada you will be required to keep it installed on your phone or keep your account active online throughout your quarantine. You will need to complete daily sympton reporting for the 14 days of entering Canada. Once the 14 day quarantine is complete then you can delete the app.
Requirements for Those Entering Canada by Air
Starting on November 21, 2020 if you are flying into Canada as a final destination you must use the ArriveCAN app to submit your:
Travel and contact information
Quarantine plan
COVID-19 symptom self-assessments
You will be required to submit the information before you board your flight to Canada. Before entering Canada be ready to show your ArriveCAN receipt where a border service officer will verify that you submitted your information through the app correctly. If you do not submit your information through ArriveCAN you may face additional delays at the border and be subject to enforcement action which can range from verbal to $1,000 fines
Requirements for Travelling to Canada by Land or Sea
If you're traveling to Canada by land or sea you are strongly encouraged to submit your travel information through ArriveCAN to avoid any processing delays at the border and limit points of contact.
Do You Need Help Entering Canada?
Our immigration lawyers have 20+ years of experience in presenting cases to the government by representing our clients.
Book a consultation today to speak with an immigration professional about our Entry Packages!