Indian Outsourcing Firms Prep for Curbs on H-1B Visa Workers Under Trump
India has a massive $108 billion technology-outsourcing industry that has been having to rethink their hiring procedure in America because of the changes the Trump administration is enforcing.
India's mammoth technology outsourcing industry is having to rethink hiring practices in the U.S., its largest market
Donald Trump has chastised U.S. businesses for offshoring American jobs. Numerous Indian outsourcing firms have been doing the opposite by placing their workers in U.S. agencies through a skilled-worker visa, such as the H-1B visa. The new president has spoken about curbing the H-1B visa so it would be difficult to hire foreign workers. Trump's mantra has been "America first" which is exactly what he would be doing by changing the H-1B visa. The change would ensure that Americans get their first pick of available jobs. At the current time, outsourcers are both ramping up their recruiting at both American college campuses and in India.
The chief executive of Infosys Ltd, one of India's top outsourcing and software companies, said "Depending on the nature of the policy, it can have some impact on the way companies like mine have worked in the past, so we will have to adjust to that,".
There has always been an extraordinary shortage of technology skilled labor in the U.S. which is why America has to depend on foreign skill and why immigration to the USA is so important for the growth of the American economy. Countless companies will have to train and hire more local citizens and work with clients to balance and combat the global talent. The only way that America has been able to compete with other countries in the technological industry is by practicing foreign talent in American companies.
The Future of the H-1B Visa
A few weeks ago the Republican lawmaker, Darrell Issa reintroduced the bill to change the H-1B  wage requirement. It is still unclear what actions the Trump administration will take to restrict visas. While Donald Trump was campaigning for the election he did comment on the visas by announcing he was vowing to "end forever the use of H-1B as a cheap labor program." Although he felt strongly about this visa he has in the past supported highly-skilled immigration. His own wife, now the first lady, Melania Trump, used an H-1B visa to work in the United States when she was a fashion model.
H-1B visas were intended to fill jobs that American's could not fill with foreign talent. The use of his visa is especially high from U.S. technology firms and Indian outsourcing companies. Last April, the number of applications passed the year's supply of visas within five days. Each year America has 85,000 visas to give which gets surpassed four years in a row. Many Americans criticize Indian outsourcing companies because the firms secure high-skilled visas for jobs that Americans could fill. These outsourcing companies deny the accusations, continuing to say that they have a hard time finding U.S. tech workers. 
Why Indian Workers are Boosting the American Economy
The head of global trade development for India's tech industry body Nasscom, Shivendra Singh, had a positive outlook stating, "we hope we can work together" speaking about the Trump administration. Nasscom expects many changes to come under the Trump power so they recently cut its growth for outsourcing. Mr. Singh said "People mention visa abuse, low-cost labor, the replacement of American workers", then he noted that outsourcing companies work with some of U.S.'s largest corporations which contribute to the American economy. 
In India, outsourcing industry employs nearly 3.7 million people which represent the path for the middle class to succeed. The United States alone accounts for approximately 60% of the Indian outsourcing industry revenue. India sends thousands and thousands of workers to the U.S. every year, mainly to the tech industry. Tightening down on the H-1B visa could raise the cost for Indian tech firms as Americans would demand higher salaries. Companies across India are preparing for the worst by cutting cost and labor.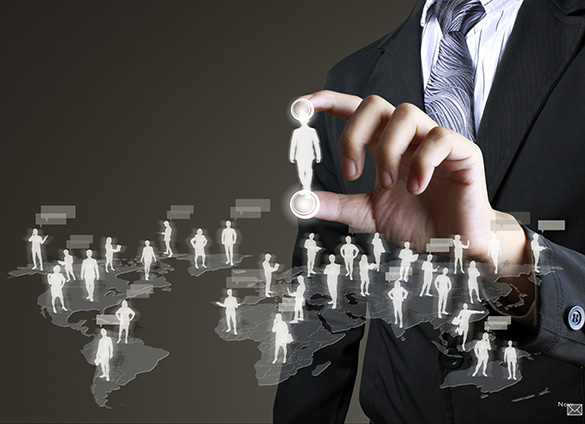 We'd love your thoughts; please comment below!
Are you interested in India to US Immigration?
We helped thousands and We Can Help You! 
Contact VisaPlace Today. All our cases are handled by competent and experienced immigration professionals who are affiliated with VisaPlace. These professionals consist of the best immigration lawyers, licensed paralegals, and consultants who work for Niren and Associates an award winning immigration firm that adheres to the highest standards of client service.
Ready for the next step? Book your 1 on 1 consultation now or call us at 1-888-317-5770.
Have a Question related to your Immigration Needs?
Click here to fill out the FREE Immigration Assessment form below and get a response within 24 hours to see if you're eligible.
The assessment form should take approximately 5-7 minutes to complete. We will get back to you within one business day to let you know if we are able to help.
The content and comments of this blog are not legal advise and and may not be accurate or complete. If you require legal advice, contact a licensed legal practitioner directly. If you post on this blog, you assume full responsibility for disclosing your identity to the public and VisaPlace nor its affiliates are not responsible for protecting your privacy nor your identity concerning your participation in our blog and you assume any risks in participating.
Customer Reviews
Here's my good advice; Lawyer up. ...and if your looking for a group of lawyers to help with your international affairs regarding visas and work permits; these professionals are top notch. I've had a great experience, they got the job done, and my job was very complicated. Rania Abboud, high five to you especially, you set up a great plan for success, replied to my questions very quickly, kept me informed and your very knowledgeable in your field. To everyone else at VisaPlace; Thank you as well. As a business owner myself I immediately recognized the way your team works so effectively! I wish you all the best of success. J.
The team at the Visa place as very thorough in the preparation of my application which I am sure made a difference. They guided the process well to a successful outcome. Would recommend them for sure.
I hired them for my study permit application! I had been denied twice and thanks to them the 3rd try was a success. Lisa Inspektor was my main contact. She is Very nice and polite. I strongly recommend you to go with them! The money you're gonna spend is gonna be worth it