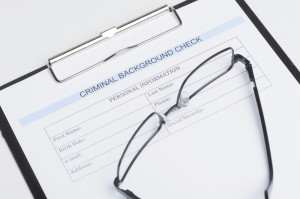 Entering the US with a DUI is difficult. A DUI (Driving under the influence, or DWI – driving while intoxicated) is a very serious offense in both the United States and Canada, although at the border they may be treated a little differently.
Canada, as a general rule, will not allow people into the country if they have a DUI conviction. The United States will tend to look at the conviction itself and the
circumstances, and whether there are multiple DUI convictions on your criminal record or if there were other convictions in addition to the DUI conviction.
How to Enter the US with a DUI
Any criminal record can present the possibility of being refused entry into the United States at a land border or at another port of entry such as an airport. However, even with a DUI conviction you still have options.
There is a special document called a United States Waiver of Inadmissibility, and this document is available for many of the situations that would cause inadmissibility to the United States, but not all of them. These waivers are generally good for about five years and you need to display them every time you go to enter the country.
If you want a waiver, you must apply in person at a designated port of entry, and you must bring a significant amount of documentation with you as well as the two application forms that are required for a United States waiver. The supporting documentation required will include information about your ties to your home country, if you're Canadian an RCMP certificate, local court records, character references and a written personal statement.
Speak to a Lawyer before Entering the US with a DUI
When it comes to immigration there is so much documentation involved, and it is not always clear what types of convictions will cause you to be denied entry to the United States. Speak with a licensed immigration lawyer if you have a criminal record. Book an Online Consultation or fill out our Free Online Assessment Form and let us help you!
Are You Interested in Immigrating to the US?
If so, Contact VisaPlace today. All our cases are handled by competent and experienced immigration professionals who are affiliated with VisaPlace. These professionals consist of lawyers, licensed paralegals and consultants who work for Niren and Associates an award winning immigration firm that adheres to the highest standards of client service.
Ready for the next step? Book your 1 on 1 consultation now or call us at 1-888-317-5770.
Have a Question related to your Immigration Needs?
Click here to fill out the FREE Immigration Assessment form below and get a response within 24 hours to see if you're eligible.
The assessment form should take approximately 5-7 minutes to complete. We will get back to you within one business day to let you know if we are able to help.