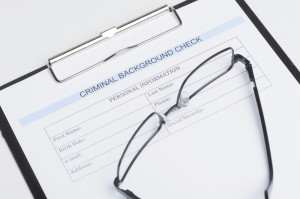 If you're wondering if you may enter the United States with a DUI on your record, the short answer is probably yes, as long as you follow all customs procedures. However, entering the US with a DUI can be difficult. A DUI (Driving under the influence, or DWI – driving while intoxicated) is a very serious offense in both the United States and Canada, although at the border they may be treated a little differently.
Having a criminal record is one of the most common reasons that someone would be denied entry to the United States. This means that when a traveler reaches a US customs checkpoint either in an airport or at the border, their criminal record will sometimes render them inadmissible to the country and they will have to return home right away.
Canada, as a general rule, will not allow people into the country if they have a DUI conviction. The United States will tend to look at the conviction itself and the circumstances, and whether there are multiple DUI convictions on your criminal record or if there were other convictions in addition to the DUI conviction.
How to Enter the US with a DUI
Any criminal record can present the possibility of being refused entry into the United States at a land border or at another port of entry such as an airport. However, even with a DUI conviction you still have options.
There is a special document called a United States Waiver of Inadmissibility, and this document is available for many of the situations that would cause inadmissibility to the United States, but not all of them. These waivers are generally good for about five years and you need to display them every time you go to enter the country.
If you want a waiver, you must apply in person at a designated port of entry, and you must bring a significant amount of documentation with you as well as the two application forms that are required for a United States waiver. The supporting documentation required will include information about your ties to your home country.
Entering the US with a DUI from Canada
If you happen to be among the many Canadians who have encountered a mishap in life resulting in a DUI, you'll be pleased to learn that it's one of the relatively few offenses that usually doesn't impact your eligibility for entry into the United States.
While individuals from the U.S. with a DUI conviction typically face restrictions when trying to enter Canada unless they obtain special permission, Canadians can still cross into the U.S. despite having a DUI on their record. This applies even if your DWI case involved property damage, personal injury, or if you have multiple drunk driving charges on your criminal record. In most cases, having two or more summary convictions would disqualify an individual from being eligible to travel to the USA, but it's important to note that DUIs are expressly exempt from being counted under this regulation.
However, if you possess any other criminal history, regardless of how long ago the conviction occurred, it's probable that you'll be considered inadmissible to the United States and will require a US Entry Waiver to facilitate your travel there. With this, an RCMP certificate, local court records, character references and a written personal statement may be asked for documentation.
What If My Visa Is Denied Because of a DUI?
As mentioned briefly above, if you are deemed inadmissible to the United States, you can apply for a United States waiver of inadmissibility. This is a special document that will help you obtain entrance to the United States if you have been or are likely to be denied entry because of a criminal history, including one related to a DUI conviction.
In order to enter the United States, you need to apply for one in advance of your travel. These applications can take several months to a year to process, so you must be aware of the application process long before you travel.
Before applying for a waiver of inadmissibility because of a DUI offense, speak to a licensed immigration lawyer to determine if you are inadmissible or not. Every case is different, and they can help you determine whether you are inadmissible or not, as well as help you obtain a waiver for the United States.
Speak to a Lawyer before Entering the US with a DUI
When it comes to immigration there is so much documentation involved, and it is not always clear what types of convictions will cause you to be denied entry to the United States. Speak with a licensed immigration lawyer if you have a criminal record.
Contact VisaPlace today. All our cases are handled by competent and experienced immigration professionals who are affiliated with VisaPlace. These professionals consist of lawyers, licensed paralegals and consultants who work for Niren and Associates an award-winning immigration firm that adheres to the highest standards of client service.
Ready for the next step? Book your 1 on 1 consultation now or call us at 1-877-296-0874.
Have a Question related to your Immigration Needs?
Click here to fill out the FREE Immigration Assessment form below and get a response within 24 hours to see if you're eligible.
The assessment form should take approximately 5-7 minutes to complete. We will get back to you within one business day to let you know if we are able to help.