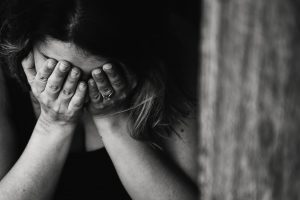 T nonimmigrant status is a temporary immigration benefit that allows certain victims of a severe form of human trafficking to stay in the United States for up to four years if they have complied with any reasonable request from law enforcement for assistance in the detection, investigation, or prosecution of human trafficking or qualify for an exemption or exception. Certain qualifying family members of victims of human trafficking are also eligible for T nonimmigrant status. Nonimmigrants with a T status are eligible for work authorization as well as a variety of federal and state benefits and services.
As part of the Victims of Trafficking and Violence Protection Act, Congress introduced this nonimmigrant status (also known as a T visa) in October 2000. Human trafficking, often known as trafficking in persons, is a form of modern-day slavery in which traffickers compel individuals to provide work or services, including commercial sex, by force, deception, or coercion. People who are vulnerable, such as those who do not have legal immigration status, are frequently targeted by human traffickers. T visas provide victims with protection while also enhancing law enforcement's ability to detect, investigate, and prosecute human trafficking.
T Visa Requirements
If you meet the following criteria, you may be qualified for T nonimmigrant status:
Are or have been a victim of a serious kind of human trafficking;
Are you physically present in the United States, American Samoa, the Commonwealth of the Northern Mariana Islands, or at a port of entry;
Have abided with any reasonable request from law enforcement for assistance in the investigation or prosecution of human trafficking (unless you were under the age of 18 at the time at least one of the acts of trafficking occurred, or you are unable to cooperate due to physical or mental trauma; if either of these circumstances apply, you may not need to show that you abided with reasonable requests).
Demonstrate that being removed from the United States will cause you considerable hardship, including unusual and serious injury;
Are you allowed to enter the United States? (You may be entitled for a waiver of some grounds of inadmissibility if you are not admissible.) Use Form I-192, Application for Advance Permission to Enter as a Nonimmigrant, to apply for a waiver.
Family Member Eligibility for the T Visa
T nonimmigrant status may be available to certain qualified family members. You may apply for any of the following family members, regardless of age, if they are now at risk of reprisal as a result of your escape from trafficking or assistance with law enforcement:
Your parents;
Unmarried siblings under the age of eighteen; and
Your qualified family members' children, regardless of age or marital status, who have been given derived T nonimmigrant status.
How to Apply
To apply for a T nonimmigrant status, you must submit:
Form I-914, Application for T Nonimmigrant Status;
Evidence to establish you complied with any reasonable request for assistance from law enforcement;
Evidence to show tht you meet all other eligibility requirements;
Evidence to demonstrate that you are admissible or Form I-192;
T Visa Cap for 2021
The number of available T visas for major applicants was set by Congress at 5,000 every fiscal year. However, the yearly ceiling has never been surpassed, and visas are still available to qualified applicants.
T Visa Qualifying Crimes
A "serious type of human trafficking," as defined by federal law, is:
Sex Trafficking: When someone recruits, harbors, transports, provides, solicits, patronizes, or obtains a person for the purpose of a commercial sex act, where the commercial sex act is induced by force, fraud, or coercion, or the person being induced to perform such act is under the age of 18; or when someone recruits, harbors, transports, provides, solicits, patronizes, or obtains a person for the purpose of a commercial sex act
Labor Trafficking: When someone uses force, fraud, or coercion to recruit, harbor, transport, furnish or procure a person for work or services for the purpose of involuntary servitude, peonage, debt bondage, or slavery.
Victims of human trafficking may also be eligible for the U-Visa.
Are You a Victim of Criminal Activity Seeking to Obtain T Nonimmigrant Status?
If so, Contact VisaPlace today. All our cases are handled by competent and experienced immigration professionals who are affiliated with VisaPlace. These professionals consist of lawyers, licensed paralegals, and consultants who work for VisaPlace Legal an award-winning immigration firm that adheres to the highest standards of client service.
Ready for the next step? Book your 1 on 1 consultation now or call us at 1-888-317-5770.
Have a Question related to your Immigration Needs?
Fill out the FREE Immigration Assessment form and get a response within 24 hours to see if you're eligible.
The assessment form should take approximately 5-7 minutes to complete. We will get back to you within one business day to let you know if we are able to help.