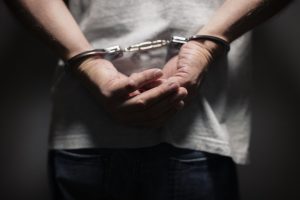 PSA: If you are at risk of deportation READ THIS and seek legal help
On Wednesday, March 1st, there was a news conference in Jackson, Mississippi about the unchanging immigration system. A young girl, Daniela Vargas, 22, was one of the people who spoke about undocumented immigrants who want legal status. She was arrested after sharing her family's story which included talking about how her father and brother were arrested last month by ICE officers. She is now in the custody of US Immigration and Customs Enforcement.
Before her arrest by the ICE, Vargas has been an advocate for young people who were brought to America illegally as children. When young children were brought over illegally they were qualified for a reprieve from deportation under Obama's Deferred Action for Childhood Arrivals program, another known as the DACA. The children who are beneficiaries of the DACA are often called DREAMers, which is a reference to the DREAM Act, which if approved by Congress would give DACA beneficiaries permanent legal status. This is what Vargas was fighting for, legal status after being a DREAMer for many years.
"The path to citizenship is necessary for DACA recipients but also for the other 11 million undocumented people with dreams," Vargas told reporters. "Today, my father and brother await deportation, while I continue to fight this battle as a DREAMer to help contribute to this country, which I feel is very much my country."
The President, Donald Trump, mentioned that the DACA children were an exception to the new orders mandating the aggressive enforcement of deportation. But the new rules issued by the Department of Homeland Security have implicated that all undocumented immigrations are eligible for deportation.
Click here to fill out the FREE Immigration Assessment form below and get a response within 24 hours to see if you're eligible.
Daniela Vargas
Vargas' story is similar to many undocumented children in the U.S. She was brought here illegally at the age of 7 from Argentina, and she was granted DACA status. Her attorney said that once she renewed her DACA status, her brother and father were taken by ICE from their home. At that moment ICE stood outside their home trying to persuade Daniela to come outside, but she refused. The ICE agents said that they were "going to come back and get her."
After sharing her story at the news conference, she encountered federal officers. The advocacy director for United We Dream, Greisa Martinez-Rosas said "Just after she spoke, ICE agents retaliated. ICE agents tracked her down and knocked on her window. And what we know they said is, "You know who we are, you know why we're here'." Vargas' attorney, Abbey Peterson said "Like so many immigrants, she doesn't take this country for granted. She has pursued an education; she works hard, she pays her taxes. She is a very deserving individual." Vargas is currently a manager at a small store in Mississippi.
ICE has confirmed that Daniela Vargas is in custody: "US Immigration and Customs Enforcement (ICE) took Daniela Vargas, 22, an unlawfully present Argentinian citizen, into custody March 1, during a target immigration enforcement action in Jackson, Mississippi."
Are you interested in immigrating to America? We helped thousands and We Can Help You! 
Contact VisaPlace Today. All our cases are handled by competent and experienced immigration professionals who are affiliated with VisaPlace. These professionals consist of the best US immigration lawyers, licensed paralegals, and consultants who work for Niren and Associates an award-winning immigration firm that adheres to the highest standards of client service.
Ready for the next step? Book your 1 on 1 consultation now or call us at 1-888-317-5770.
Have a Question related to your Immigration Needs?
Source: http://www.cnn.com/2017/03/01/us/dreamer-arrested-jackson-mississippi/