10 Most Common Reasons You May Be Denied Entry to Canada. Explained.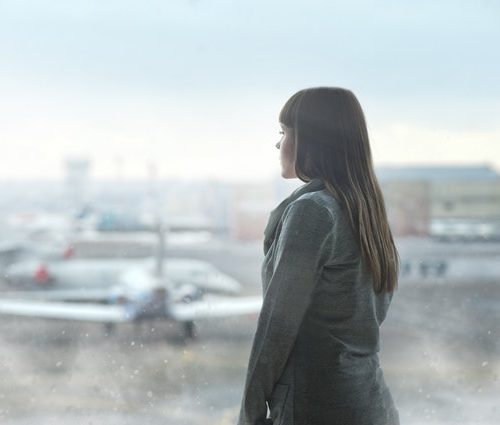 Few travel experiences are more frustrating, inconvenient and humiliating than arriving in a foreign country only to be denied entry at the port. This is especially disheartening if you have arrived on business or to tend to a family emergency. Upon traveling to Canada, you may have been unpleasantly surprised with an entry denial based on a criminal offense, medical reason or something different. Learn the 10 most common reasons a port of entry officer may refuse you entry to Canada and what you can do to prevent it from happening again.
The condition of being ineligible for entry into a country is called inadmissibility. In Canada, there a two main types: criminal inadmissibility and medical inadmissibility. Reasons outside of these fall into the "other" category.
Criminal Inadmissibility – Even minor or very old offenses are taken very seriously by Canadian border officials. This is true even if the offenses occurred in countries other than Canada. Having a criminal record is the most common reason for being denied entry into the country.
1. Past Criminal Conviction
You maybe denied entry to Canada if you have been convicted of a crime. This counts for both minor and serious crimes that are illegal in both Canada and the country where the crime was committed. Examples include drug possession, theft, reckless driving driving under the influence, assault, manslaughter and resisting arrest.
2. Involved in human rights violations
These include war crimes, crimes against humanity, or being in a senior position in a government that has been internationally sanctioned or is responsible for gross human rights violations.
3. Involved in organized crime
Proof of past or present involvement with a gang, mafia, terrorist group or other organized crime group is grounds for being denied entry to Canada
There are two ways you can overcome criminal inadmissibility to Canada. They are the Temporary Residency Permit (TRP) and criminal rehabilitation.
The Temporary Residency Permit is a type of visa that permits you to enter Canada on a temporary basis and is valid for up to three years. They can be obtained at the Canadian consulate or embassy and can take six to eight months to process. In some cases, an emergency TRP can be issued on the spot if you can persuade officials that urgent entry is required.
TRP applicants must complete a personality profile, personal account of the crime, and other paperwork that proves the criminal offense was an isolated event, that you are not a threat to the citizens of Canada and you are deserving of entry.
For criminal inadmissibility, a more long-term solution is Criminal Rehabilitation. You can qualify for this remedy five years after the offense and following satisfactory completion of  the Criminal Rehabilitation Certificate program. Once you are certified, you can enter the country as many times as you would like without having to repeatedly apply for a TRP. Some offenses require 10 years to pass after serving your sentence before you can be considered for any form of admissibility including the TRP.
Medical Inadmissibility – Subsection 38(1) of the Immigration and Refugee Protection Act (IRPA) covers inadmissibility based on health grounds. According to this subsection, a medical officer is tasked with assessing the permanent resident or foreign national's health, taking into account any official medical documentation pertaining to the person.
4. Endangerment to Public Health or Safety
During the assessment, the officer will consider the communicability of any disease the person has as well as the potential impact of that disease on the health and safety of the Canadian public. For example, you may be denied entry if you have hepatitis, influenza, measles or other communicable disease. Non-communicable diseases such as schizophrenia or bipolar disorder which may be associated with the risk of violent outbursts or irrational behavior are also grounds for medical inadmissibility.
5. Potential to Cause Excessive Demands on Health or Social Services
Medical inadmissibility includes an excessive demand component. A person can be denied admission if they are deemed to have a condition whose treatment could create a drain on the Canadian healthcare system. Spouses and common-law partners of Canadian sponsors are exempt from the excessive demand clause.
In some cases, your lawyer can help you apply for a TRP to have your medical inadmissibility excused or apply for humanitarian and compassionate discretion (H&C) which takes into account public policies and the interests of directly affected minor children.
Other Types of Inadmissibility
6. Financial Reasons 
This results from a failure to prove your ability to support yourself and your family financially. If you cannot prove that you have a meaningful income from skilled work, entrepreneurship or investments, you may be deemed a burden or potential burden to the Canadian government and denied entry to Canada as a result.
7. Misrepresentation
This includes withholding material facts that would hamper the enforcement of Canadian immigration laws as set forth by IRPA or falsifying said information.
As an example, if you are seeking immigration sponsorship from a Canadian citizen and forge their signature on your application, you are guilty of misrepresentation. The same is true if you falsify your age or marital status to immigrate under a certain class. Misrepresentation is taken very seriously can could result in a two-year ban from the country or jail time. A lawyer can help you overcome this decision based on the facts of your case.
8. Failure to Comply with Any Provision of IRPA
Examples of non-compliance with IRPA include working or studying in Canada without proper permits, seeking unauthorized re-entry into the country following deportation or being a permanent resident who has failed to meet the residency obligation, that is, not being physically located in Canada for at least two of the last five years. Failure to comply with IRPA may result in the issuance of a Removal Order.
If you have received a Removal Order, you may regain entry to Canada by obtaining an Authorization to Return to Canada (ARC) document. Once you apply for an ARC, be advised that you will be required to reimburse the Canadian government for removal costs before the ARC is issued.
9. Possible Overstays
You may be denied entry to Canada if the government suspects that you will overstay your visit or if they have evidence that you have done so in the past. For instance, if you went to college in Canada and remained in the country beyond your student visa's expiration date, you may be denied entry to Canada. In this case, you will need an ARC.
10. Having an Inadmissible Family Member
If you are traveling with a family member who is inadmissible for any of the above reasons, you too are inadmissible.
Keep in mind that this information is for reference  and is not intended to assess inadmissibility. Your inadmissibility must be determined by Canadian authorities upon your arrival at their borders.
If you have found this post helpful and would like more information on being denied entry to Canada, visit our website here and contact us by filling out our form or giving us a call.
The content and comments of this blog are not legal advise and and may not be accurate or complete. If you require legal advice, contact a licensed legal practitioner directly. If you post on this blog, you assume full responsibility for disclosing your identity to the public and VisaPlace nor its affiliates are not responsible for protecting your privacy nor your identity concerning your participation in our blog and you assume any risks in participating.
Customer Reviews
I could not have asked for more! The VisaPlace team are extremely professional, they know their stuff. They gave me great information, prepared my work visa application and then prepared me for the submission process. I was successful. Got my visa. 5 stars! I would give them 6 if I could.
This is not an exaggeration!!! I was truly impressed with the way VisaPlace consultants handled my case. The consultants- Emily, Lauren, Takunda and Lisa, took their time to explain to me in great deal how they were going to approach my case and how they would handle setbacks, if any. Their professionalism and knowledge of the law were superb. The minor setback that came up was quickly addressed by the team. The team constantly kept me updated on the progress/status of my application; they quickly responded to my questions/concerns. They had predicated my permanent residency to be processed within 6 -12, and Indeed it was processed and completed within 6 months. Based on my personal experience, Emily and Lauren's team are the best! They deserve 5 stars!!!!!!!!!!!
VisaPlace helped me sponsor my husband to become a Permanent Resident of Canada. They were extremely professional. Every step along the way was explained fully and expertly taken care of. The staff responded immediately to any questions and always handled our concerns fully, taking as much time as we needed to understand where we were at in the immigration process and what to expect next. I would recommend VisaPlace with no hesitation at all. I'm sure if we had tried to navigate the immigration process ourselves, it would have been much harder.