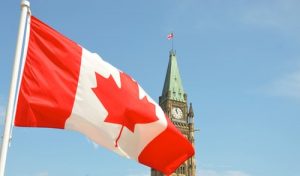 Many major immigration changes have taken place in Canada in the year 2020, especially due to the outbreak of the COVID -19 pandemic. Nonetheless, most visas are still being applied for and Canadian immigration continues to grow. Below, we explain the most important events in Canadian immigration that have happened in the last year.
Canadian Visa Updates 2020
Over the past year, Canada has had a total of 34 Express Entry Draws. Canada is inviting thousands of immigrants to apply for Permanent Residency every month. Due to COVID-19 and border closures, Canada has experienced delays in accepting permanent residents through both Express Entry and PNP Draws.
VisaPlace also created a CRS score calculator that makes it easier to assess and score your profile and rank it in the Express Entry pool.
The Canadian government ruled a change in the definition of "parent" under the Citizenship Act. This is especially good news for couples who have had fertility issues or couples of the same sex.
Before this ruling, the Citizenship Act only allowed for foreign-born children to be automatically recognized as citizens if they shared a genetic link to a Canadian parent.
Now, the government will allow non-biological Canadian parents who are a child's legal parent at birth to pass down their citizenship.
Due to the spread of the Coronavirus pandemic, Canada announced an extension of the time temporary residents are allowed to stay in the country.
This new policy also allows for previous work-permit holders applying for an employer-specific work permit to work while their new application is being looked over.
The Home Child Care Provider pilot received it's total yearly cap of applications and remains closed for the rest of 2020. The Home Child Care Provider pilot will reopen for the new year on January 1st, 2021.
2020 Policy Changes
Starting in April of 2020, travel bans and restrictions were instated in Canada due to the outbreak of Coronavirus. These restrictions have been pushed back multiple times throughout the entire year as Canada waits for the pandemic to come to a halt.
In May 2020, a public policy was put in effect to allow temporary workers in Canada with a valid work permit or authorization to work without a permit who are changing jobs or employers and have either an LMIA or LMIA-exempt employer-specific job offer to apply via the IRCC Webform for authorization to begin working in a new job while their work permit application is pending.
Canada's travel restrictions affected immigration, refugees, citizenship, and passport applications and differentiate by the situation. Each visa has a different processing time and application process, and some visas may take longer to process due to the travel restrictions on those visas.
What to Expect for Canadian Immigration in 2021
On October 30th, Canada's Immigration Minister announced that Canada wants to attract 401,000 new permanent residents by next year. This is part of Canada's plan to better the economy by focusing on foreign workers. The previous immigration plan had a goal of 351,000 immigrants but now that COVID-19 hit, Canada wants to invite 50,000 more immigrants to boost the economy. These immigrants will be highly skilled workers and entrepreneurs with goals to stimulate the economy through working and opening businesses.
Are You Interested in Immigration to Canada?
If so, Contact VisaPlace today. All our cases are handled by competent and experienced immigration professionals who are affiliated with VisaPlace. These professionals consist of lawyers, licensed paralegals, and consultants who work for VisaPlace Legal an award-winning immigration firm that adheres to the highest standards of client service.
Ready for the next step? Book your 1 on 1 consultation now or call us at 1-888-317-5770.
Have a Question related to your Immigration Needs?
Click here to fill out the FREE Immigration Assessment form below and get a response within 24 hours to see if you're eligible.
The assessment form should take approximately 5-7 minutes to complete. We will get back to you within one business day to let you know if we are able to help.