Facing Deportation from Canada? Reasons Why, Appealing, How to Return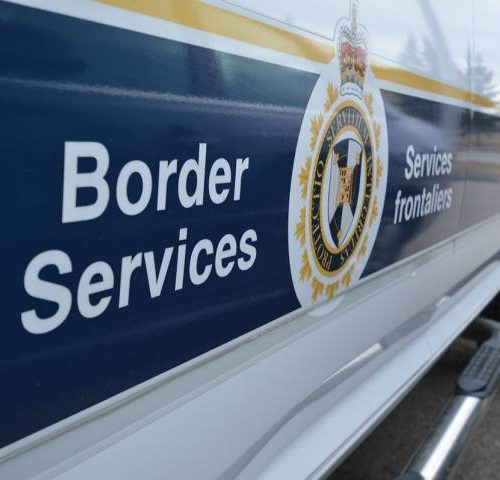 About Deportation From Canada
At our office, we handle many deportations from Canada cases. The Canadian government department responsible for deportation from Canada and removals is the Canadian Border and Services Agency (CBSA). The CBSA is, among other things, in charge of protecting our borders from inadmissible persons and proceeding with removals against inadmissible persons who are already in Canada.
Reasons For Deportation From Canada
Probably the most overarching reason for deportation is being in a country illegally. Whether an individual entered initially as an inadmissible person or entered legally on a temporary visa but overstayed, they may be subject to later deportation. Some of the most common reasons for inadmissibility are criminality, health issues, security issues, financial concerns, or misrepresentation. If you entered Canada illegally as an inadmissible person, you may be subject to deportation.
There are also people who enter Canada legally, for reasons such as work or study, who end up overstaying their visas and staying in the country illegally. For example, a student who came to Canada on a student visa and stayed to work in Canada permanently without obtaining a work or extension visa of some kind would be working illegally in Canada. This is why one of the most important ways to prevent deportation is to stay up to date on visas and visa renewals, and ensure you are legally in Canada.
Receiving a Removal Order from Canada
If you have received a removal order from Canada you have most likely breached the Immigration and Refugee Protection Act in Canda. There are several different types of removal orders but they all are demanding that the person leaves Canada. Learn more about Removal Orders from Canada.
How Can You Stop a Deportation Order in Canada?
Depending on the reason why someone is being deported from Canada, there are a number of approaches to take to stop deportation proceedings. The usual sequence of events goes as follows:
The Deportation
The potential deportee receives a letter from CBSA requesting that he or she attend an "interview" at a local Canada Immigration Enforcement office (in Toronto this is known as the Greater Toronto Enforcement Centre or GTEC).  This letter usually comes after some failed hearing or application the person has made to stay or remain in Canada.
The deportee attends this interview and is advised in writing that a removal date from Canada has been set, usually around a month later.
At this stage, the person can either prepare to "pack their bags" or fight the removal or deportation order from Canada. Fighting the removal is a complicated process and should be handled by an immigration lawyer or professional.
Fighting a Removal Order
Generally, the first step is to request that Canada Immigration defer or stop of removal from Canada.  You have to have a valid reason for this request such as a pending application for Canadian permanent residence, medical or educational reasons. Just asking to delay removal alone will not be sufficient.
In most cases, Canada Immigration will not agree to defer removal as it is their mandate to proceed with deportations for what they consider "deserving" cases.
Assuming that the request for delay is denied, then the next step is to prepare for what is known as a Federal Court Stay. A Federal Court Stay is a motion to the Federal Court of Canada asking the court to stop the removal. There are many technicalities involved in preparing for and arguing a Stay. It involves drafting legal arguments, researching case law, and assembling supporting documentation that will be reviewed by a judge. Further, oral arguments to a Federal Court Judge have to be made by lawyers for both sides (the client and Canada Immigration). The Federal Court judge can consider many different factors in making a decision on whether or not to grant or refuse the Stay including humanitarian and compassionate factors, harm to the person and his or her family, the reasons for inadmissibility, etc.
If the Stay is granted or approved, then the removal is stopped, usually pending an application for permanent residence, an appeal, or some other application. If the Stay is denied, then the deportation proceeds according to schedule and the person are removed from Canada.
The most important step one can take in successfully dealing with deportation from Canada is to act quickly. You want to understand the Procedure and Options of a Deportation that you have before jumping to any conclusions. Once you receive a letter from Canada immigration requesting your interview, do not delay. Get help right away. Canada Immigration will not wait.
How to Return to Canada after Being Deported
If you have been deported from Canada in the past and want to come back to Canada there are several steps to take to ensure you will be allowed back in the country. If someone has been deported and wants to come back to Canada they will have to fill out a special application called the "Application to Return to Canada" or ARC. Find out more about how to return back to Canada after being deported.
Why Hire Us in a Deportation Case
Here at VisaPlace, we have years of experience in dealing with cases like these. As we mentioned, it can be a very difficult process and one you should not go alone. We will use our expertise to give you the best chances of success in a deportation case, helping to determine your best options. Fill out our online assessment today to find out if we can help you!
Were You Deported from Canada?
If so, Contact VisaPlace today. All our cases are handled by competent and experienced immigration professionals who are affiliated with VisaPlace. These professionals consist of lawyers, licensed paralegals, and consultants who work for Niren and Associates an award-winning immigration firm that adheres to the highest standards of client service.
Ready for the next step? Book your 1 on 1 consultation now or call us at 1-888-317-5770.
Have a Question related to your Immigration Needs?
Click here to fill out the FREE Immigration Assessment form below and get a response within 24 hours to see if you're eligible.
The assessment form should take approximately 5-7 minutes to complete. We will get back to you within one business day to let you know if we are able to help
The content and comments of this blog are not legal advise and and may not be accurate or complete. If you require legal advice, contact a licensed legal practitioner directly. If you post on this blog, you assume full responsibility for disclosing your identity to the public and VisaPlace nor its affiliates are not responsible for protecting your privacy nor your identity concerning your participation in our blog and you assume any risks in participating.
Customer Reviews
This is not an exaggeration!!! I was truly impressed with the way VisaPlace consultants handled my case. The consultants- Emily, Lauren, Takunda and Lisa, took their time to explain to me in great deal how they were going to approach my case and how they would handle setbacks, if any. Their professionalism and knowledge of the law were superb. The minor setback that came up was quickly addressed by the team. The team constantly kept me updated on the progress/status of my application; they quickly responded to my questions/concerns. They had predicated my permanent residency to be processed within 6 -12, and Indeed it was processed and completed within 6 months. Based on my personal experience, Emily and Lauren's team are the best! They deserve 5 stars!!!!!!!!!!!
VisaPlace helped me sponsor my husband to become a Permanent Resident of Canada. They were extremely professional. Every step along the way was explained fully and expertly taken care of. The staff responded immediately to any questions and always handled our concerns fully, taking as much time as we needed to understand where we were at in the immigration process and what to expect next. I would recommend VisaPlace with no hesitation at all. I'm sure if we had tried to navigate the immigration process ourselves, it would have been much harder.
I've just got my PR card under the help of Lauren Shannan. This is definitely No.1 choice if anybody needs help with getting a visa or permanent residence. The staff are very responsible and friendly. And they are super efficient. Just wanna thank the law firm for everything they've done. Cheers!