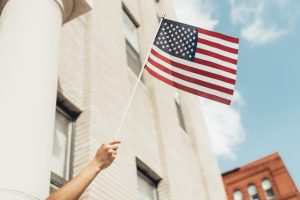 Former US President, Donald Trump, halted the issuing of Green Cards until the end of 2020. He did this because he said it would protect the job market for US citizens due to the coronavirus. On December 31, 2020 when this order was supposed to expire, he extended it until the end of March 2021. Since the newest president, Joe Biden, took office he has lifted that freeze on Green Cards. Biden stated in his proclamation that "shutting the door on legal immigrants does not advance the interest of the United States".
"To the contrary, it harms the United States, including by preventing certain family members of United States citizens and lawful permanent residents from joining their families here. It also harms industries in the United States that utilize talent from around the world,"

Joe Biden
Green Card Programs Will Proceed in 2021
Researchers from the American Immigration Lawyers Association said that there were as many as 120,000 family-based visas that were not issued due to the freeze from the Trump administration. It also barred entry for immigrants with employment-based visas during this time. Lastly, it stopped thousands of visa lottery winners.
The temporary ban on green cards has now increased a growing backlog of Green Card applications. California immigration lawyer said there are up to 473,000 family-based visas waiting to be processed. This is why it can be so important to hire an immigration lawyer to help you through this process and make sure your case has priority.
When Can I Expect to Recieve My Visa and Come to the US?
State Department spokesperson Ned Price says "diversity visa recipients holding valid and unexpired visas may now seek immediate entry into the United States as they are covered by a blanket national interest exception."
However, under existing law, most of those who were unable to acquire green cards until their window closed or who have expired visas would have to start the green card process over again. Applicants who were declined due to Trump's previous order and didn't qualify for a visa waiver before January 20, 2020, must submit a new green card application and pay new processing and application fees.
Hire an Immigration Lawyer to Speed Up the Green Card Process
Attempting to get a Green Card is a crucial process. Any slight misstep could result in a failed attempt, after all of the effort you went through will unfulfilled. We have helped thousands of individuals to successfully get U.S. permanent residence through family-based petitions, and we can help you too!
Contact VisaPlace today. All our cases are handled by competent and experienced immigration professionals who are affiliated with VisaPlace. These professionals consist of lawyers, licensed paralegals, and consultants who work for VisaPlace legal, an award-winning immigration firm that adheres to the highest standards of client service.
Ready for the next step? Book your 1 on 1 consultation now or call us at 1-888-317-5770.
Have a Question related to your Immigration Needs?
Fill out the FREE Immigration Assessment form and get a response within 24 hours to see if you're eligible.
The assessment form should take approximately 5-7 minutes to complete. We will get back to you within one business day to let you know if we are able to help.