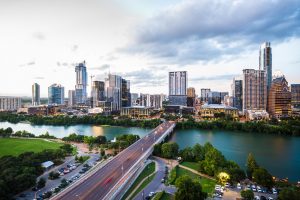 Are you a Canadian resident of Alberta thinking about relocating to Texas? You're not alone. Texas is the United States' second-most populous state, and it's simple to understand why. Every year, a large number of visitors visit due to the pleasant weather, diversified population, and melting pot of cultures. Not to mention that Texas' thriving economy attracts people from all over the world with excellent work possibilities.
Visas for Canadians Moving to Texas
Work Visa
The first thing you must determine is why you are relocating to the United States. This will decide the immigration procedure you must follow. If you're moving to the United States to work or live permanently, you'll have three major options. Most of the time, your company will sponsor you for a visa that allows you to live and work in the nation. Acquiring the necessary immigration employment permit necessitates approval for one of the three visas listed below:
Business and Investment Visa
If you are going to the United States to establish a business or invest, you will need to get a Business Visa or an Investor Green Card. There are several sorts of business and investment visas, both temporary and permanent.
Family Sponsorship
Canadians can get a green card as a permanent resident by marrying a US citizen or being an immediate relative of a US citizen. The procedures you must take to apply for a family sponsorship Green Card will vary depending on your situation.
Moving from Alberta to Texas Checklist
Contact an Immigration Lawyer
You should always consult with an immigration lawyer when you're crossing borders to ensure your trip doesn't hit any bumps with border security.
Find a Place to Live
Finding a place to reside should be one of your first priorities. Also, be sure you register with the appropriate authorities, which includes the Canadian Embassy. You should also register a bank account so that you can manage your funds and pay your taxes, which in Texas are fairly substantial. The procedure of creating a bank account is pretty simple and uncomplicated. You may be required to provide:
Proof of employment/self-employment is required.
Residence permit.
Valid identification, such as an ID or passport.
Texas tax identification number (must be obtained from the local tax office).
Finances and Texas Bank Account(s)
Immigrant financial access is critical when relocating to a new nation. You may rely on these financial services as an immigrant to send payments, cash checks, and pay your expenses. The first thing you need to do is create a bank account with both a USD and a CAD account. While the documentation necessary varies greatly depending on the bank, you will normally need two things:
An identification number
Proof of identity, and proof of address—a government-issued picture ID will suffice.
Healthcare
Obtaining health insurance as soon as you arrive in the United States should be one of your first priorities. You must live in the United States and be a citizen or national to participate in a coverage program (or be lawfully present). In addition, you cannot be imprisoned.
Healthcare services are offered by private enterprises in the United States. Unless there is an unusual instance (disability, unemployment, living near or below the poverty line), the government has little to no role to play in this. Citizens must take responsibility for their own well-being.
Residents of the United States can choose/facilitate from a variety of healthcare programs. This includes the following:
Private medical insurance is available.
Medicaid
Medicare
As a Canadian immigrant, we strongly advise you to obtain insurance as soon as possible. As a new immigrant, you may want to look into New Immigrants Health Insurance. Companies such as Sirius International, Seven Corners, and Lloyd's Of London will be among them. You can also choose a Short Term Health Insurance policy, which will give temporary coverage while you travel to and settle in the United States.
Drivers License
To register for a driver's license throughout most states in the United States, you must provide your Social Security Number. We recommend that you bring all of your identification documents, including your passport, foreign driver's license, birth certificate, and proof of your lawful immigration status.
Reasons Why Canadians Are Moving to Texas
Cost of Living
Even though it is not the cheapest state to live in, the cost of living in Texas is quite low when compared to other states. Texas is about 9% less expensive than Canada.
No State Income Tax
Texas, unlike most other US states, does not collect a state income tax. It generates revenue from sales and uses tax, property, and corporate income taxes. In Houston, the projected monthly cost for a family of four is roughly $USD 2,916.02 without rent and around $USD 823.92 for a single person without rent.
Strong Job Market
Texas' thriving economy makes it simple to find work, with firms like Tesla and Black & Decker creating over 1,000 new positions every day. Many of these positions pay more than the national average, and the state's unemployment rate remains lower than the national average. You can find work in a wide range of industries, including the following:
Technology
Healthcare
Education
Business
Aerospace
Engineering
Weather
The year-round warmth of Texas is a key lure for folks who are tired of lengthy, chilly winters. While certain parts of Texas suffer hot, humid summers, plentiful air conditioning helps to alleviate the pain, and the temperate temperature the rest of the year allows you to enjoy the outdoors in any month.
Great Education
In Texas, there is no shortage of educational possibilities. According to U.S. News & World Report, the University of Texas—Austin and Texas A&M University are two of the largest public colleges in the country. Both colleges have around 40,000 undergraduate students. Texas also has a number of prestigious midsize colleges and private universities.
Fewer Government Regulations
Texas, like Florida, has very minimal rules and regulations when it comes to health and safety (like Coronavirus). This is a very drastic change from what those living in Alberta face as far as government rules and regulations go. Texas is known for its model of relatively less government spending, no personal income tax, less tax burden, and less labor market regulation.
Unique Culture
There is no other location like Texas. The warmth of its people, the liveliness of its art scenes, the uniqueness of its cowboy culture, and the depth of its variety make it a one-of-a-kind location to live and work.
Diversity
The diversity of Texas contributes significantly to its lively, bustling culture. Houston alone has 145 languages spoken, while the state as a whole is the second most diverse in the US. Individuals who opt to relocate to the state are drawn to the state's richness and inclusivity as a result of its variety.
Immigration Lawyer for Canadians Moving to Texas
We have helped many individuals and families move from Alberta to Texas – and we can help you too!
All our cases are handled by competent and experienced immigration professionals who are affiliated with VisaPlace. These professionals consist of lawyers, licensed paralegals, and consultants who work for VisaPlace Legal an award-winning immigration firm that adheres to the highest standards of client service.
Have a Question related to your Immigration Needs?
Fill out the FREE Immigration Assessment form and get a response within 24 hours to see if you're eligible.
The assessment form should take approximately 5-7 minutes to complete. We will get back to you within one business day to let you know if we are able to help.