Interested in immigrating to the United States?
Fill out our immigration assessment form today.
Interested in Immigrating to the US from Vietnam?
Now one of the top ten largest immigrant populations in the United States, large-scale immigration from Vietnam only began after 1975. Vietnamese immigration started as a humanitarian stream, slowly transforming into one of family reunification. As of 2014, 1.3 million Vietnamese immigrants were living in the US, having grown immensely from 231,000 in 1980.
Vietnamese Community in the US
The United States is the most common destination for Vietnamese immigrants, 39% of whom choose to settle in California. Many migrants also reside in Texas, Washington, and Florida. Migrants from Vietnam are also more likely than the overall immigrant population to be naturalized citizens, with a naturalization rate of 76% versus 47%. Vietnamese Americans have become one of the most assimilated immigrant groups, especially involved in the US political process.
Today, the majority of migrants from Vietnam who obtain lawful permanent residence do so through family sponsorship or as immediate relatives of US citizens. Aside from family-based preferences, immigrants may also get a Green Card through employment.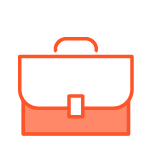 Working in the US
Vietnamese immigrants in the US have become active participants in the labor force, at a slightly higher rate than both the overall foreign and native born populations. To immigrate for employment, it is important to obtain a work visa . Immigrant work visas include the EB-1 and EB-2, both leading to receipt of a Green Card soon after entry. Non-immigrant work visas include the H-1B, L-1, O-1, and E-1, and are temporary. However, if an individual comes to the United States to work with a non-immigrant visa and wishes to become a permanent resident, they may be eligible to change their classification and apply for an immigrant work visa while in the States. Speaking to an immigration specialist may provide helpful guidance in determining which visa best suits each individual.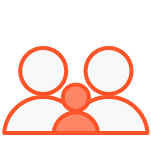 Family Sponsorship
Family-based visas, the most common pathway to legal permanent residence among Vietnamese immigrants, come in two categories: Immediate Relative and Family Preference. An individual immigrant's relationship to family members who are US citizens or permanent residents will determine which visa is best. Speaking to an immigration specialist is also helpful in determining one's eligibility.
Useful Resources for Vietnamese Immigrants in the US