Interested in immigrating to the United States?
Fill out our immigration assessment form today.
Korea, Democratic People's Republic of
Interested in Immigrating to the US from the South Korea?
Since the Immigration Act of 1965, Korean immigration to the United States has grown rapidly, increasing from 39,000 in 1970 to 290,000 in 1980, and finally to 1.1 million in 2010. Modern emigration from South Korea has brought to the US many educated and skilled individuals, making the Korean immigrant group one of the most successful in the US. Though immigration has slowed since 2010, the South Korean immigrant population in the United States is still the largest in the world, with a population of 1 million.
South Korean Community in the United States
As of 2015, 31% of Korean-American immigrants resided in California, 9% in New York, and 7% in New Jersey, making up almost half of the United States' Korean migrant population. Many have also settled in Washington DC and Illinois. Korean immigrants have a much higher naturalization rate than that of the overall immigrant population, with a 61% naturalization rate versus 48%.
The majority of Korean immigrants to the US receive their Green Card through employment or as immediate relatives of US citizens. However, there are a variety of different ways to obtain lawful permanent residence (LPR) that include both employment-based and family-based preferences.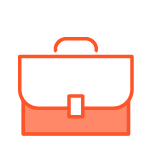 Working in the US
Employment is one of the major pathways to immigration, and is especially common among Korean immigrants. In 2015, for example, 56% of the 17,000 naturalized Korean immigrants to the US were sponsored by employers. The two main categories of work visas that an immigrant may apply for are immigrant and non-immigrant visas. Immigrant work visas include the EB-1 and EB-2, both which lead directly to the receipt of a Green Card soon after entry. Non-immigrant work visas are temporary and include the H-1B, L-1, O-1, and E-1. If an individual wishes to become a permanent resident of the US after entering with a non-immigrant work visa, they may be eligible to change their classification and apply for an immigrant work visa while in the States. Speaking to an immigration professional is also helpful in determining eligibility, as well as which visa is right for each individual.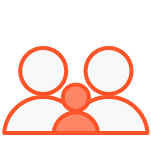 Family Sponsorship
The two main family-based visa categories are Immediate Relative and Family Preference. The visa most suitable for each individual immigrant will depend on their relationship to family members in the United States. Common among Korean immigrants is sponsorship by US citizens who are immediate relatives, as 38% of the 17,000 migrants who became LPRs in 2015 entered as such.
Useful Resources for South Koreans in the US