Interested in immigrating to the United States?
Fill out our immigration assessment form today.
Interested in Immigrating to the US from Pakistan?
The Pakistani immigrant population in the United States has grown immensely since 1980, when the population was about 30,000 individuals. Today, Pakistani-Americans are much larger in number, with about 273,000 individuals as of 2015. Though Pakistanis account for a small percentage of the US foreign-born population, they rank among the top few immigrant groups in naturalization rates.
Pakistani Community in the US
Many Pakistani immigrants choose to migrate to the US for work, study, or family, and have established large communities in New York, California, and Texas. Pakistani-Americans have come to form influential professional and nonprofessional organizations, such as The Citizens Foundation, the Association of Physicians of Pakistani Descent of North America (APPNA), and the Organization of Pakistani Entrepreneurs of North America (OPEN Pakistan). Through such community organizations, Pakistanis have become involved in the US political and cultural sphere, while maintaining ties to their Pakistani culture.
How to Immigrate to the US
Pakistani immigrants may be eligible to get a Green Card and become legal permanent residents (LPRs) through a variety of pathways, including employment and family sponsorship. With a 64% chance of becoming naturalized, Pakistani immigrants are more likely to become a US citizen than the foreign-born population overall at 44%.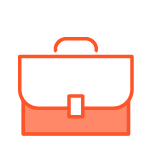 Worker Programs
Pakistanis in the US and US citizens are about equally likely to participate in the workforce, and have nearly the same likelihood of employment. The United States provides great economic opportunity for skilled workers in search of jobs, and the most likely way to obtain a Green Card is through employment in the US. Immigrant work visas include the EB-1 and EB-2 visas, and imply receipt of a Green Card soon after entry. Non-immigrant work visas are temporary, and include the H-1B, L-1, O-1, E-1, and TN (note: TN applies only to Mexican and Canadian citizens). If an immigrant comes to the US under a non-immigrant work visa and wishes to become a permanent resident, they may change their classification and apply for an immigrant work visa while in the states. Speaking to an immigration specialist is also helpful in determining eligibility, as well as which visa is right for each individual.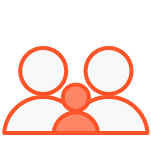 Family Sponsorship
Two categories of family-based visas exist: Immediate Relative and Family Preference. The most suitable category for each immigrant will depend on their relationship to the US citizen or permanent resident sponsoring them. Speaking to an immigration specialist may be helpful in determining one's eligibility.
Useful Resources for Pakistani Immigrants in the US