Interested in immigrating to the United States?
Fill out our immigration assessment form today.
Interested in Immigrating to the US from Nigeria?
Modern immigration from Nigeria to the US began in the mid-1900s, as many Nigerians came to the states in pursuit of educational and employment opportunities, along with economic stability. A large number of Nigerian immigrants came from the Igbo, Yoruba, and Ibibio peoples in the south. In the 1980s, an even larger wave of immigrants left Nigeria for the US to escape political and economic instability, seeking a better life for themselves and their families.
Nigeria Added to US Travel Ban 2020
Nigeria has been added to the US Travel Ban. The extended ban does not affect tourism, business and student travel but it could have an impact on US citizens who want to be reunited with family members living in the affected countries.
Any Nigerian looking to live in the US permanently may not be allowed due to the Travel Ban. 
Nigerian Community in the US
Nigeria has the largest foreign born population in the US, with over 327,000 individuals. Texas, New York, and Maryland have the greatest number of Nigerians. Nigerian immigrants are one of the most highly educated groups in the US, translating to success and the highest levels of participation in the labor force among both the immigrant and native populations. Due to the large presence of Nigerians in the United States, a strong network of organizations exists to provide support for both newly arriving and already settled immigrants.
Most Nigerian immigrants get their Green Card and become Legal Permanent Residents (LPRs) as immediate relatives of US citizens, through family sponsorship , through employment, or by claiming refugee status. Note that the US Consulate General in Lagos processes all immigrant visa applications in Nigeria. As many Nigerian immigrants begin as students in the US, it may also be useful to understand the student visa process as a stepping stone to later achieving legal permanent residency.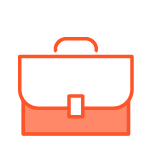 Work Visa
The United States provides great economic opportunity for skilled workers in search of jobs, and the most likely way to obtain a Green Card is through employment in the US. Immigrant work visas include the EB-1 and EB-2 visas, and imply receipt of a Green Card soon after entry. Non-immigrant work visas are temporary, and individuals from Nigeria may be eligible for the H-1B, L-1, O-1, and E-1. If an immigrant comes to the US under a non-immigrant work visa and wishes to become a permanent resident, they may change their classification and apply for an immigrant work visa while in the states. Speaking to an immigration specialist is also helpful in determining eligibility, as well as which visa is right for each individual.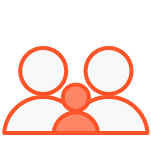 Family Sponsorship
Two categories of family-based visas exist: Immediate Relative and Family Preference. Each of these visas provide for unique application processes, so it is important to determine which one is most suitable for each individual's case. Speaking to an immigration specialist may be helpful in determining one's eligibility.
Useful Resources for Nigerians in the US