Interested in immigrating to the United States?
Fill out our immigration assessment form today.
Interested in Immigrating to the US from Dominican Republic?
Since the 1960s, large-scale immigration from the Dominican Republic to the United States has grown rapidly. From 12,000 individuals in 1960, the Dominican American population grew to 350,000 in 1990, and 998,000 in 2014. The majority of immigrants from the Dominican Republic have settled in the US, most for political and family reunification reasons.
Dominican Community in the US
About 75% of Dominican immigrants in the United States have chosen to reside in New York, Boston, and Miami. Dominican Americans have become increasingly involved in US politics over the past decade, and in 2016 Adriano Espaillat became the first Dominican-American to be elected to Congress
Most immigrants from the Dominican Republic to the US migrate as immediate relatives or under other family sponsorship preferences. In 2012, this was true for ninety-nine percent of Dominican immigrants who received legal permanent residency. However, other pathways to getting a Green Card include employment and claiming refugee status.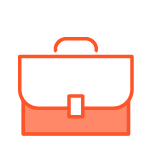 Worker Programs
The opportunity for economic growth and stability provided by the United States has been a huge incentive for immigrants to move there, and the most likely way to obtain a Green Card in the US is through employment. Immigrant work visas include the EB-1 and EB-2 visas, and imply receipt of a Green Card soon after entry. Non-immigrant work visas are temporary, and include the H-1B, L-1, O-1, E-1, and TN (note: TN applies only to Mexican and Canadian citizens). If an immigrant comes to the US under a non-immigrant work visa and wishes to become a permanent resident, they may change their classification and apply for an immigrant work visa while in the states. Speaking to an immigration specialist is also helpful in determining eligibility, as well as which visa is right for each individual.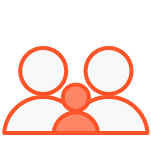 Family Sponsorship
Lawful permanent residence through family sponsorship may be attained as an immediate relative or through other family-based preferences. Each of these visas, Immediate Relative and Family Preference, are common among Dominican immigrants, and provide for unique application processes. Therefore, it is important to determine which one is most suitable for each individual's case. Speaking to an immigration specialist may be helpful in determining one's eligibility.
Useful Resources for Dominican Immigrants in the US