Interested in Immigrating to Canada from Pakistan?
Immigration from Pakistan to Canada began in the early 1900s, and continued in small numbers throughout the 20th century. Following the 1976 revision of the Immigration Act, immigration from Pakistan increased, and between 2001 and 2011 the Pakistani immigrant population increased from 79,315 to 156,860. Pakistanis are now one of the largest foreign-born population groups in Canada, most being Punjabis, Kashmiris, Sindhis, Balochis, or Muhajirs.
Pakistani Community in Canada
Today, Pakistani Canadians are largely immersed in Canadian society, having integrated well into a wide range of professions. This is in part due to the wide use of English in Pakistan, decreasing the language barrier upon arrival in Canada. Still, many Pakistanis in Canada are able to maintain close ties to Pakistan, and are involved in various Pakistani-Canadian organizations. Pakistani cuisine has also gained immense popularity throughout Canada. The largest number of Pakistani immigrants in Canada settle in Ontario, followed by smaller yet still significant populations in Alberta, Quebec, and British Columbia.
To become a Canadian permanent resident, one must choose and submit an application based on eligibility. An applicant may be eligible to immigrate as worker, as a refugee, or be sponsored by family members already in Canada. Depending on your eligibility and reason for moving to Canada, you may choose to immigrate through a variety of programs.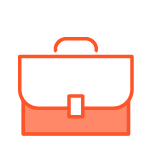 Working in Canada
Skilled workers may apply for permanent residency through Express Entry, which includes the Federal Skilled Worker Program, the Federal Skilled Trades Program, Canadian Experience Class, or Provincial Nominee Programs (PNP). You may also be eligible to immigrate as an investor or through a start-up visa. Upon arrival in Canada, organizations such as the Canada Pakistan Professionals Association provide support and guidance to Pakistani students and professionals in achieving success in Canada. Speaking to an immigration professional is also helpful in determining eligibility, as well as which economic immigration program is right for each individual.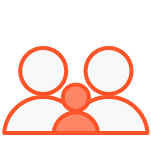 Family Sponsorship
Having a spouse, parent, grandparent, or child in Canada may increase the chance of a successful immigration process. Immigrants with family members in Canada may be sponsored by a relative who is a Canadian citizen or permanent resident. Speak to an immigration professional to learn more about your eligibility.
Useful Resources for Pakistani Immigrants in Canada