Interested in Immigrating to Canada from Bangladesh?
Canadian Citizens of Bangladeshi descent, first-generation Bangladeshi immigrants, or descendants of Bangladeshis who immigrated to Canada are called Bangladeshi Canadians. 
The unofficial number of Bangladeshi Canadians range anywhere from 50,000-100,000 people!
Bangladesh Community in Canada
Most Bangladeshi Canadians populate around the Greater Toronto Area and Montreal. Other regions with significant populations include Scarborough Southwest, Greater Vancouver, Calgary, and Ottawa.
There is a great company that helps Bangladeshi Canadians settle into Canada while still reserving the Bangladesh culture. The Bangladeshi-Canadian Community Services (BCS)
is a nonprofit, charitable, multi-service organization that has been providing services to the local community (Taylor-Massey, Crescent Town, and adjacent neighborhoods) since 2000.
Knowledge of the local area and people's values and norms have allowed BCS to maximize its potential by providing services targeted to newcomers, youth, women, and seniors. BCS has more than 4000 beneficiaries that regularly rely on provided services, and continues to aid even more yearly. 
Migrants from Bangladesh have moved to Canada through a variety of pathways, including employment and family class sponsorship. Through the Canadian immigration programs that fall under these categories, as well as a few more, an individual may apply to become a Canadian permanent resident.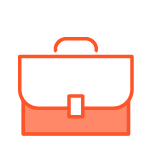 Working in Canada
South African skilled workers immigrating to Canada may be eligible to apply for permanent residency under the Express Entry category. Within this program, one may apply under the Federal Skilled Worker Program, Canadian Experience Class, the Federal Skilled Trades Program, or one of the Provincial Nominee Programs (PNP). Each of these programs has unique requirements. Immigrants may also apply for visas as investors or entrepreneurs. Speaking to an immigration specialist will be helpful in determining eligibility, as well as which program is best for each individual.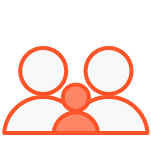 Family Sponsorship
Immigrants with family members in Canada who are permanent residents or citizens may immigrate under the sponsorship of these relatives. Therefore, having a parent, grandparent, child, or spouse in Canada may be beneficial to certain individuals hoping to migrate. Speak to an immigration specialist to learn more about the family sponsorship pathway, and to help determine your eligibility.
Useful Resources for Bangladeshi Canadians in Canada