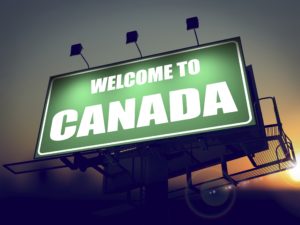 People who want to travel to Canada – even for just a vacation or a visit – may require a visitor visa in order to enter the country. Only some people need a visa. Citizens of other countries, which are called visa-exempt countries, do not require a visa to come to Canada. An example of a visa-exempt country is the United States.
But those travelers who are citizens of non-visa-exempt countries will require a visa to come to Canada, and a list of those countries can be found here.
In many cases, you can apply for a visitor visa to enter Canada.
Applying for a visitor visa to come to Canada
People who wish to come to Canada will have to meet several different requirements. Generally, they must have a valid passport or travel document and be in good health. They may have to undergo a medical exam as well.
Being able to prove your finances is another important part of applying for a visitor visa. Applicants will have to prove that they can support themselves and any dependents financially when they come to Canada, through the duration of their trip. That means if you are staying in a hotel or you are flying home, you need to show that you have enough money to cover it.
Another requirement is that you can prove you will be leaving Canada at the end of your stay – this means you must demonstrate you have strong ties to your home country in the form of family, employment or assets, and that you will return home.
Applying for a visitor visa to come to Canada is not easy, and just having a visitor visa is still not a guarantee that you will be allowed to enter the country. Make sure you seek out professional assistance beforehand, and that you have all of what it takes to visit Canada – give us a call! We can help you.