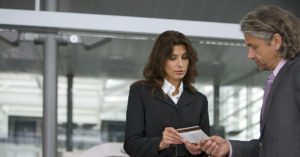 As recently reported by International Business Times, lawmakers in the United States are set to review the US visa waiver program that has been in place for nearly 30 years, due to the current foreign fighter threat.
As it stands, the US Waiver Program allows visitors from various participating countries to travel to the United States without a visa. Both business and travel interests alike have supported the invaluable program which has been proven to pump millions of dollars into the US economy every year. But could that be about to change?
Why the US Visa Waiver Program Is Under Scrutiny
Heightened security concerns brought on by the recent terror attacks in Paris earlier in the year could lead to changes to the US Waiver Program, due to potential loopholes that are concerning US officials. It's thought these loopholes could make the United States more vulnerable to terror threats from outside countries – including the 38 currently covered by the program.
The program, active since 1986, allows citizens of numerous countries – mostly European – to travel to the United States without the need of a visa for up to 90 days. However, they still have to go through a screening process, which involves applying for ESTA (Electronic System for Travel Authorization) approval.
Electronic System for Travel Authorization
ESTA is a quick and simple online process which involves filling in personal details including your date of birth and passport information – without the need for in-person consular interviews required when applying for a visa. In turn, participating countries share their information with the United States on citizens that could potentially pose a security threat.
While speaking to CNN, Chairwoman of the Senate Intelligence Committee, Sen. Dianne Feinstein, said: "The Visa Waiver Program is the Achilles' heel of America. They can come back from training, they can go through a visa waiver country and they come into this country. Now, there are no-fly lists. There are terrorist lists. But they're in the tens of thousands and even millions, so it's difficult to ferret someone out."
Sounds scary, doesn't it? However, it is worth noting here that no-one responsible for the terror attacked in the United States actually took advantage of the US Waiver Program to access the country.
Security Loopholes
So, what's caused such a stir in Congress? It's more the threat of terror and the fact that these loopholes could be exploited, as recently highlighted by the attack on the French offices of the satirical magazine Charlie Hebdo at the start of the year. The attack itself was carried out by two gunmen who had previously been trained by al Qaeda in the Arabian Peninsula.
Feinstein has announced she will be proposing a bill to tighten the program's security to avoid any possible terror attacks such as the Charlie Hebdo incident, although we are yet to learn any further details. Security Secretary Jeh Johnson has also previously talked about tightening security loopholes in the program.
Are You Interested in Visiting the US?
Given the fact that the US visa waiver program is under scrutiny, you shouldn't risk going it alone. Instead, you should hire an immigration lawyer to help you navigate the tricky US immigration system. At Visaplace, we have over 15 years of experience in handling thousands of U.S. visa and U.S. immigration applications and we can help you too!
Getting started is easy.  Use our free eligibility assessment form or contact us here to speak to one of our U.S. immigration experts.