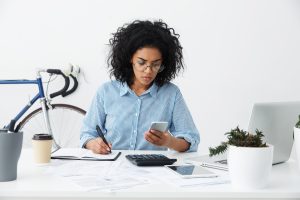 As many COVID-19 suspensions and restrictions start to dwindle down within the United States, many foreign workers have questioned how long the US work visa ban will be in place and if it will be renewed by President Biden. This ban was previously implemented by the Trump administration in June 2020 and was set to expire on December 31, 2020. On December 31, 2020, President Trump extended this ban through March 31, 2021. This suspension was said to be done to save American workers but caused a lot of controversies.
Related Article: US Work Visa Suspension by Trump Administration
US Work Visa Ban Expires
As the US work visa ban expiry date came around, it was reported that President Biden will not be renewing this visa suspension. This means that the individuals who were affected by the visa ban may now schedule a nonimmigrant visa appointment at a US consular and apply for US immigration.
This ban prevented many individuals from applying for a visa to enter the United States or were required to file a National Interest Exception request to a US consular post in order to obtain a visa. A few of the visas affected include:
It's important to know that although this suspension is expired, there still may be obstacles in scheduling a nonimmigrant visa appointment and obtaining these visas. Some COVID-19 restrictions still remain which have caused limited appointment availability, backed up processing, and other travel restrictions that are still in place.
Are You Interested in Working In The United States?
If so, Contact VisaPlace today. All our cases are handled by competent and experienced immigration professionals who are affiliated with VisaPlace. These professionals consist of lawyers, licensed paralegals, and consultants who work for VisaPlace Legal an award winning immigration firm that adheres to the highest standards of client service.
Ready for the next step? Book your 1 on 1 consultation now or call us at 1-888-317-5770.
Have a Question related to your Immigration Needs?
Fill out the FREE Immigration Assessment form and get a response within 24 hours to see if you're eligible.
The assessment form should take approximately 5-7 minutes to complete. We will get back to you within one business day to let you know if we are able to help.