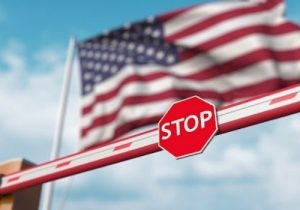 According to White House officials, the United States has prolonged its land border shutdown with Canada and Mexico for non-essential travel until at least Oct. 21.
These restrictions were first put in effect in March 2020 and have been extended on a monthly basis ever since. Much unlike Canada, which has opened its borders to fully vaccinated US visitors in August, letting them to arrive by land and air.
The closure does not apply to US residents returning to the US after visiting Mexico or Canada.
Travelers from the United States can fly into Mexico and Canada, but the Canadian government will soon require all air travelers, cruise ship passengers, and interprovincial rail passengers to be vaccinated against COVID-19.
Do You Need Help Crossing the US Border from Canada?
If so, Contact VisaPlace today. All our cases are handled by competent and experienced immigration professionals who are affiliated with VisaPlace. These professionals consist of lawyers, licensed paralegals, and consultants who work for VisaPlace Legal an award-winning immigration firm that adheres to the highest standards of client service.
Ready for the next step? Book your 1 on 1 consultation now or call us at 1-888-317-5770.
Have a Question related to your Immigration Needs?
Fill out the FREE Immigration Assessment form and get a response within 24 hours to see if you're eligible.
The assessment form should take approximately 5-7 minutes to complete. We will get back to you within one business day to let you know if we are able to help.