NAFTA Work Permits May Be Eliminated for Canadians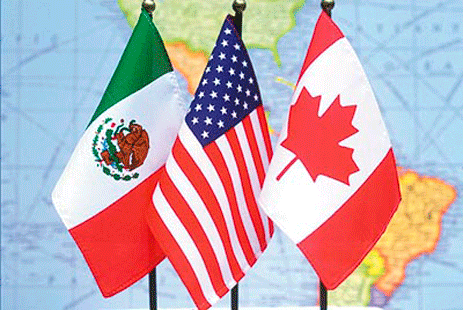 [NAFTA is under revision. NAFTA will most likely turn into the USMCA (United States Mexico Canada Agreement). USMCA is expected to be approved in the beginning of 2019. Until then NAFTA will remain active and the visas under NAFTA are still available. Learn more about
how the USMCA will affect Canadians
. ]
In 2018, the Trump administration has threatened Canada multiple times about excluding them from the North American Free Trade Agreement. Recently, the White House has eased off these threats but they did warn that the "Canadians must be willing to accept the United States' terms. But what happens if Canada doesn't accept the United States terms? Will NAFTA work permits for Canadians be eliminated? Will Canadians have a harder time trying to get a work permit in the US?
Changes to NAFTA 2018
Canada and the United States had a four day run of negotiations but none of these produced an agreement for NAFTA. The White House told Congress that they would enter into a revised trade deal with Mexico and it was "up to Canada to decide whether to remain in the trilateral NAFTA pact.
"Today the president notified the Congress of his intent to sign a trade agreement with Mexico — and Canada, if its willing — 90 days from now," Robert E. Lighthizer, the United States trade representative, said in a statement.
Canada is the major export destination for 36 American states which shows that if Canada isn't on board with the NAFTA pact then importing Canadian goods will become much harder. Those who currently are working under the NAFTA are at risk for losing their jobs, work visas, or limiting their travel range.
What is the NAFTA?
The NAFTA is the North American Free Trade Agreement which eliminated barriers to trade and investment between the US, Canada and Mexico. The non immigrant NAFTA Professional (TN) visa allows citizens of Canada and Mexico, as NAFTA professionals, to work in the US in prearranged business activities for US or foreign employers. For Canadians, they are allowed NAFTA work permits issued by the government of Canada under ther International Mobility Program which will allow them to work in the US and Mexico as well.
What Will Happen If NAFTA Is Eliminated?
If the US withdraws from NAFTA there will be a domino effect on a lot of aspects of American life. Under the current NAFTA, all three counties involved pay nothing on most goods that cross each other's borders. If the US repeals NAFTA, tariffs and/or taxes that Canada and Mexico put on its goods will rise. For some items, financial professionals have estimated the increase to go as high as 150 percent. Some of these industries that will be affected include automakers, apparel, agriculture, medical devices, and all their consumers.
If NAFTA is repealed this could mean that Canadians will have a harder time obtaining a visa for the US. Currently the US has the TN visa which is for those who are eligibile under the NAFTA agreement. If the US repeals NAFTA the TN visa will most likely only be available for Mexicans who want to work in the US.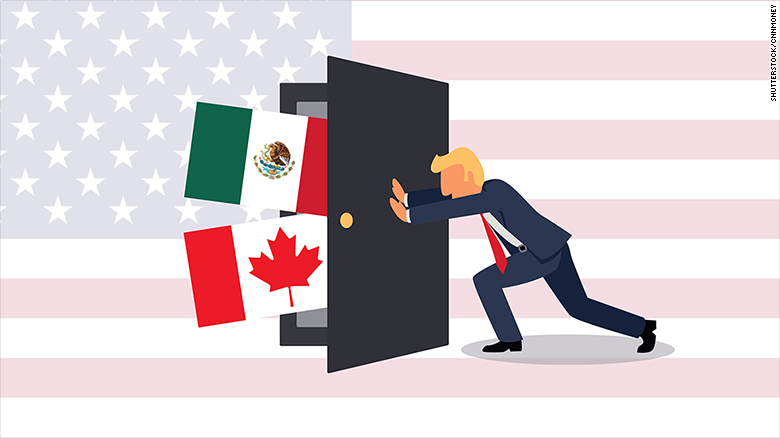 Options for Canadians to Work in the US Other Than NAFTA Work Permits
If the US withdrawals NAFTA for Canadians, they may want to start looking at other visa options for them to work in the US. Although these options are great for certain professionals from Canada who want to work in the US, they will not allow them to work in Mexico.
H-1B Visa Work Permits
An H-1B visa is a U.S. work permit that allows foreigners to work "specialty occupations" for U.S. employers. This means that your employment in the United States cannot be for just any type of work; the work performed must involve a high level of skill such as in a professional occupation.
H-2B Visa Work Permits
H-2B visas are work permits available to applicants who are coming to the United States for temporary employment which is non-agricultural. They are for skilled and unskilled workers, unlike the H-1B visa which is for highly skilled workers in "specialty occupations."
L-1 Visa Business Expansion Visa
If you are expanding your business to the U.S. or being transferred to an existing American business, the L-1 visa is most likely the best type of U.S. work visa for you. L-1 visas are available to employees working for companies outside the United States such as in Canada that have branches, subsidiaries, affiliates or joint venture partners in the United States.
O-1 Extradinary Ability Visa
The O-1 temporary visa is intended for people who possess extraordinary skills in arts, sciences, business, education, or athletics, or who have a solid track record of extraordinary performance in the motion picture and television industry and have been identified and acknowledged domestically and internationally for their excellence.
E-2 Investor Visa
If you wish to work in the U.S. by starting or investing in a U.S. business, an E-2 Visa may be an option for you. E visas are U.S. work visas for people working in the U.S. in trade or in investment. E visas can only be issued to countries where there is a treaty between the foreign national's country and the USA.
Are You Interested in a US Work Visa?
If so, Contact VisaPlace today. All our cases are handled by competent and experienced immigration professionals who are affiliated with VisaPlace. These professionals consist of lawyers, licensed paralegals and consultants who work for Niren and Associates an award winning immigration firm that adheres to the highest standards of client service.
Ready for the next step? Book your 1 on 1 consultation now or call us at 1-888-317-5770.
Have a Question related to your Immigration Needs?
Click here to fill out the FREE Immigration Assessment form below and get a response within 24 hours to see if you're eligible.
The assessment form should take approximately 5-7 minutes to complete. We will get back to you within one business day to let you know if we are able to help.
The content and comments of this blog are not legal advise and and may not be accurate or complete. If you require legal advice, contact a licensed legal practitioner directly. If you post on this blog, you assume full responsibility for disclosing your identity to the public and VisaPlace nor its affiliates are not responsible for protecting your privacy nor your identity concerning your participation in our blog and you assume any risks in participating.
Customer Reviews
The team here is wonderful. They are so professional and capable of handling any immigration matters. I just received my Work Permit thanks to them. Thanks Alicea again for helping me! I highly highly recommend to try their services ❤❤
Money well spent! Very professional and thoughtful. I had a need to visit their office and was pleasantly surprised and was treated very cordially. My wife's work permit came in several months early as did her permanent residency. Thank you Lisa and Laura!
The agency is very capable and have a lot experience to handle USA immigration issues. My I -601 case was approved because of their help. I strongly recommend this wonderful agency.