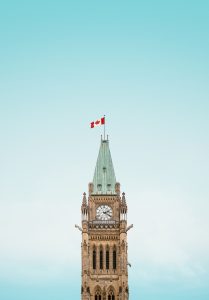 If you hold a temporary resident visa like a work permit or study permit you may be able to turn from TR to PR and become a Canadian Permanent Resident.
Requirements for Temporary Residents to Apply for PR
If all of the following apply, temporary resident permit (TRP) holders may be able to apply for permanent residence as members of the permit holder class:
They have not become inadmissible for any reason other than the ones for which the TRP was given in the first place.
They are currently in possession of a valid TRP.
Depending on the nature of their original inadmissibility, they have lived non Canada as a permit holder for three to five years.
Applicants in the permit holder class must also fulfill the Act's and Regulations' additional conditions.
When a member of the permit holder class satisfies the appropriate conditions, there is no discretion involved in awarding permanent resident status.
Work Visa to Canada PR
Many people will obtain a temporary work permit with long-term goals of becoming permanent residents of Canada.
Learn more about turning your Temporary Work Permit into a Permanent Resident Card in Canada.
Study Permit to Canada PR
International students studying in Canada can apply for permanent residence status in Canada while they are studying or after they have completed their studies, as long as they match the conditions of the Canadian immigration program they are applying for. The practice of applying for a Canada study visa and Canadian permanent residence status at the same time is known as "dual-purpose," and it is frequent and legal in Canada.
There are three major pathways that many students use to become Canada PR:
Do You Want to Change Your Visa from TR to PR?
If so, Contact VisaPlace today. All our cases are handled by competent and experienced immigration professionals who are affiliated with VisaPlace. These professionals consist of lawyers, licensed paralegals, and consultants who work for VisaPlace Legal, an award-winning immigration firm that adheres to the highest standards of client service.
Ready for the next step? Book your 1 on 1 consultation now or call us at 1-888-317-5770.
Have a Question related to your Immigration Needs?
Fill out the FREE Immigration Assessment form and get a response within 24 hours to see if you're eligible.
The assessment form should take approximately 5-7 minutes to complete. We will get back to you within one business day to let you know if we are able to help.