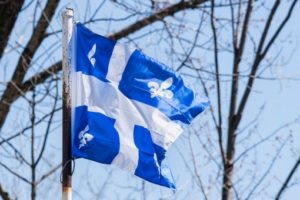 The Quebec Experience Program was suspended by CAQ in 2019. In 2018, 10,711 people were accepted into the program with 5,146 of the accepted applicants being post-secondary graduates. The CAQ has stated that the suspension was due to the province being a victim of its own success. In other words, the popularity of the program led to it being suspended. On November 1, 2019, 300 fields of study  that had previously been acceptable under the PEQ were cut from the list. This move by CAQ has left individuals in the province feeling abandoned and confused on their path forward.
What Is The Quebec Experience Program (PEQ)?
The PEQ is an immigration program that was intended to act as a fast track path to Quebec permanent residency. This program was created in 2010 and was intended to be utilized by students and people working in the province for over a year. The key feature of the PEQ program was the Quebec selection certificate each individual received. This certificate was awarded in 20 business days rather than the 2-3 year wait associated with non-PEQ programs.
How Will Changing the PEQ Affect Students?
Originally, the changes to PEQ were going to be applied unilaterally which would have harmed the students already in Quebec. However, Immigration Minister Simon Jolin- Barrette has since softened his stance and agreed to include a grandfather clause. This clause would allow students to complete the program and apply for permanent residency. This grandfather clause was implemented after students banded together and attended the National Assembly to implore the government to change its mind. The following day, the grandfather clause was announced. However, this change means that future students hoping to settle in Quebec may struggle to do so.
What Are The Changes to PEQ?
Each year the eligible fields of study will be reviewed.  This will potentially impact the students that chose to come to Quebec under this immigration stream. It is possible that you could enter Quebec under a supported field only to find it removed from the list before you complete your degree.
Why Are They Changing the PEQ Rules?
Quebec's Premier Legault says that he did not realize that the program was being marketed as a guaranteed settlement in Quebec.  Legault is concerned with preparing Quebec for the future and believes that selecting students with an interest in the sciences will be beneficial for the province.
What Do You Think of The Changing PEQ Rules?
If you have an opinion on the changing PEQ rules, we would love to hear from you in our comments.
Are You Interested in Immigrating to Quebec?
If so, Contact VisaPlace today. All our cases are handled by competent and experienced immigration professionals who are affiliated with VisaPlace. These professionals consist of lawyers, licensed paralegals, and consultants who work for Niren and Associates an award-winning immigration firm that adheres to the highest standards of client service.
Ready for the next step? Book your 1 on 1 consultation now or call us at 1-877-296-0874.
Have a Question related to your Immigration Needs?
Click here to fill out the FREE Immigration Assessment form below and get a response within 24 hours to see if you're eligible.
The assessment form should take approximately 5-7 minutes to complete. We will get back to you within one business day to let you know if we are able to help.