What If My Canadian Study Permit is Refused in 2019?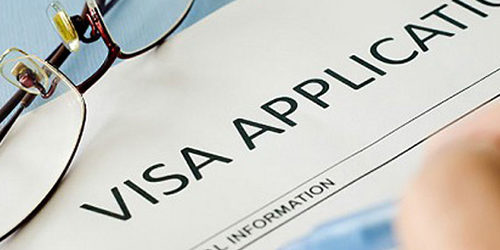 Options for Those Facing Student Visa Rejection in Canada
Typicallly, when you apply for a study permit, you have to show that you qualify for the course of study. If you're going to a university or college, any educational institution, you have to show that you have been accepted. A letter of acceptance is usually the way to show that. You have to show you have financial support during your course of study and that you're intent for coming to Canada or United States, depending upon where you want to go, is temporary. Study permit is a non-immigrant visa.
Reason for Study Permit Application Denied 2019
There could be a number of reasons for a student visa rejection. For example, you don't have the financial means or the immigration officer reviewing your case does not believe that you intend to stay only temporarily or that you qualify for the program of study. There's a whole host of reasons that you may be refused. However, there are some ways to avoid being denied a study permit, including:
1. Show that you are financially stable and can support yourself while you are studying in Canada
2. Show that you will leave Canada after you have fininished studying. This can be whether you want to work in another country, you have a plane ticket out of Canada, or you have a stable home in another country.
3. Choosing a program that you can clearly connect to your past experiences or future goals. For example if you live in India and have been involved in the medical field and interned at a doctors office but then apply for a graphic design program in Canada you may be refused due to the program not fitting the education path you have already started. However, if you are in the same situation and clearly explain in your personal statement that you plan to work in graphic design for a hospital or another part of the medical field, you may not face an application refusal or return.
4. Be sure to show that you have been accepted to a college, university or institute in Canada. The IRCC will be reviewing your credibility with the school that you indicated on your application. Unfortunately, sometimes fake institutions will falsely advertise or falsely accept international students to make money, who later find this out when their application is denied. To avoid this, make sure the programs to which you apply are designated institutions by the government of Canada.
What Happens If You Are Refused?
But the question is what happens if you are refused. Usually there is a refusal letter from the immigration officer that outlines the reasons for refusal and goes deep into the case. You must carefully consult the refusal letter to see the areas that the immigration officer found questionable. Then, review your application in depth and make changes and improvements. In many cases, what you should do is reapply. Now, again, it depends in the circumstances.
Now, sometimes when an individual wants to come to Canada and study, they want to bring their entire family with them. In this case, the immigration officer may think you're not showing sufficient ties to your home country. Now that does not mean you can't bring family members, but part of the analysis of finding out what went wrong with your application is to investigate whether or not you have proven there are sufficient ties to your home country. Again, there could be other reasons aside from family. However, we have many cases where people come to us and their applications are refused for this reason, and we are able to get it back on track by analyzing their case and resubmitting them.
Appealing Your Study Permit Refusal
There's also a possibility of formally appealing a refusal to the federal court. That's a very serious approach to take and is often very costly. And unless the immigration officer makes an error in law and/or fact, you're not going to win and it's very very tough to win on a study permit refusal at the federal court. Generally speaking, this is not often the most effective route, and we recommend reapplying. But if you're going to reapply, there has to be a good reason for doing so.
What Happens Once Your Study Permit is Approved?
Now if you are approved, essentially what happens is that you apply at the embassy and then you'll be issued what is called the study permit, which will be valid for a certain period of time. Then you come to the port of entry in Canada, and you will be issued a permit for entry. Sometimes that's multiple entry, sometimes it's single entry, it really depends on the case. So in any event, if your application for a study permit is refused, don't lose hope. There's always a solution in most cases.
Book a Consultation Today!
If you have immigration questions regarding study permit refusal, VisaPlace is here to guide you through the immigration process. We work with qualified immigration lawyers who can help you with your study permit application. Contact us to book a consultation or fill out our free online assessment.
The content and comments of this blog are not legal advise and and may not be accurate or complete. If you require legal advice, contact a licensed legal practitioner directly. If you post on this blog, you assume full responsibility for disclosing your identity to the public and VisaPlace nor its affiliates are not responsible for protecting your privacy nor your identity concerning your participation in our blog and you assume any risks in participating.
Customer Reviews
Completely smooth process. Rania did a great job in my Canada work permit. The team is absolutely competent and knowledgeable. Alicea was so amazing and was able to answer any of my questions immediately. I had peace of mind throughout the application. I would recommend them to other friends looking for assistance with their applications.
I highly recommend VisaPlace to anyone seeking help with navigating the legal minefield that is Permanent Residency. As someone who is very easily stressed, Lauren & Mariana have saved me a lot of sleepless nights. They are fast, efficient, reliable and honest and I will be telling any of my friends to use them for immigration. Thanks to them, my future with my husband in Canada is bright
Visa place is the best!!! I use Yasmeen to do paperwork work for my mom to come to Canada and she was amazing. Very helpful and always reply to your email promptly. My experience was awesome everything was a success and I will recommend VISA PLACE to anyone who want quick and successful results. Thank to all the team at Visa Place but a special thank you to Yasmeen again.