What If My Study Permit is Refused?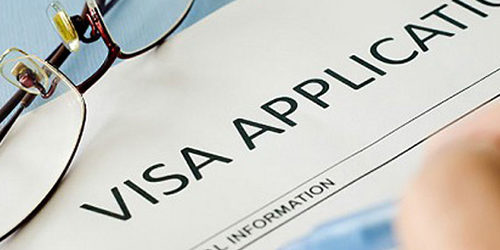 (Below is a transcription of this video)
Hi! This is Michael Niren, immigration lawyer and founder of visaplace.com. We were asked, "What if my study permit is refused?" Well hopefully, that doesn't happen to you but if it does, there are options.
Options for Those Facing Study Visa Refusal
Now, generally speaking, when you apply for a study permit, you have to show that you qualify for the course of study. If you're going to a university or college, any educational institution, you have to show that you have been accepted. A letter of acceptance is usually the way to show that. You have to show you have financial support during your course of study and that you're intent for coming to Canada or United States, depending upon where you want to go, is temporary. So this is a non-immigrant visa. It's not an immigrant visa. Study permit is a non-immigrant visa.
Reason for Study Permit Refusal
So there could be a number of reasons for refusal. For example, you don't have the financial means or they don't believe that you are really a temporary immigrant or that you just don't qualify for the course of study. There's a whole host of reasons that you may be refused.
What Happens If You Are Refused?
But the question is what happens if you are refused. And the answer is this: What we do is you have to look at the application in depth. Find out what is the reason why, read the letter. Usually there is a refusal letter from the immigration officer that outlines the reasons for refusal and go deep into the case. And in many cases, what we end up doing is reapplying. Now, again, it depends in the circumstances.
Now, sometimes when you are a family member and you, let's say husband or wife, and you want to come to Canada and study, you want to bring your entire family with you. So you're not showing sufficient ties to your home country. Now that does not mean you can't bring them, but part of the analysis of finding out what went wrong with your application is to investigate whether or not there are sufficient ties to your home country. Again, there could be other reasons. But we have many cases where people come to us and their applications are refused but we're able to get it back on track by analyzing their case and resubmitting them.
Appealing Your Study Permit Refusal
There's also a possibility of appealing, formally appealing a refusal to the federal court. That's a very serious approach to take. It's often very costly. And unless the immigration officer makes an error in law and/or fact, you're not going to win and it's very very tough to win on a study permit refusal at the federal court. So generally speaking, I don't recommend going down that route. What I recommend is considering reapplying. But if you're going to reapply, there has to be a good reason for doing so.
What Happen Once You Are Appoved?
Now if you are approved, essentially what happens is that you apply at the embassy and then you'll be issued what is called the study permit which will be valid for a certain period of time. Then you come to the port of entry in Canada, if it's Canada, and you'll be issued a permit for entry. Sometimes that's multiple entry, sometimes it's single entry, it really depends on the case. So in any event, if your application for a study permit is refused, don't lose hope. There's always a solution in most cases. So come to our website and check us out at www.visaplace.com
Book a Consultation Today!
If you have immigration questions regarding study permit refusal, VisaPlace is here to guide you through the immigration process. We work with qualified immigration lawyers who can help you with your study permit application. Contact us to book a consultation.
The content and comments of this blog are not legal advise and and may not be accurate or complete. If you require legal advice, contact a licensed legal practitioner directly. If you post on this blog, you assume full responsibility for disclosing your identity to the public and VisaPlace nor its affiliates are not responsible for protecting your privacy nor your identity concerning your participation in our blog and you assume any risks in participating.