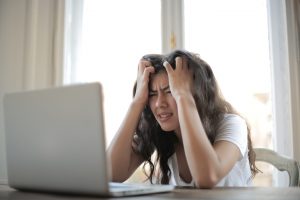 The Coronavirus has affected International Students and Canadian Study Permits in a few different ways.
Canada is still accepting all Study Permit applications! Those looking to enter Canada during the COVID-19 pandemic must self-isolate for 14 days after arriving in Canada.
Find out more information on Studying in Canada during the Coronavirus pandemic.
After being accepted to a University or College course in Canada, you will need to apply for a study permit. Once you have obtained a study permit, you are able to enter Canada. Typically, when you apply for a study permit, you have to show that you qualify for the course of study. If you're going to a university or college, you have to show that you have been accepted. A letter of acceptance is usually the best way to demonstrate your acceptance. You have to show you have financial support during your course of study and that your stay is temporary. A study permit is a non-immigrant visa.
Reason for Study Permit Application Denied in 2022
There could be a number of reasons for a student visa rejection. For example, you don't have the financial means or the immigration officer reviewing your case does not believe that you intend to stay only temporarily or that you qualify for the program of study. There's a whole host of reasons that you may be refused. However, there are some ways to avoid being denied a study permit, including:
1. Showing that you are financially stable and can support yourself while you are studying in Canada.
2. Showing that you will leave Canada after you have finished studying. This can be whether you want to work in another country, you have a plane ticket out of Canada, or you have a stable home in another country.
3. Choosing a program that you can clearly connect to your past experiences or future goals. For example if you live in India and have been involved in the medical field and interned at a doctors office but then apply for a graphic design program in Canada you may be refused due to the program not fitting the education path you have already started. However, if you are in the same situation and clearly explain in your personal statement that you plan to work in graphic design for a hospital or another part of the medical field, you may not face an application refusal or return.
4. Showing that you have been accepted to a college, university or institute in Canada. The IRCC will be reviewing your credibility with the school that you indicated on your application. Unfortunately, sometimes fake institutions will falsely advertise or falsely accept international students to make money, who later find this out when their application is denied. To avoid this, make sure the programs to which you apply are designated institutions by the government of Canada.
What Happens If You Are Refused?
Usually there is a refusal letter from the immigration officer that outlines the reasons for refusal and goes deep into the case. You must carefully consult the refusal letter to see the areas that the immigration officer found questionable. Then, review your application in depth and make changes and improvements. In many cases, what you should do is reapply.
Before you reapply, you must take time to figure out what about your application could be causing red flags for an immigration officer. For example, let's say that you wish to bring a spouse or children with you on your study permit. In this case, the immigration officer may think you're not showing sufficient ties to your home country. In this case, when re-submitting your application you would want to show that you have extended family in your home country and sufficient reason to move back home after the end of your program.
Appealing Your Study Permit Refusal
There's also a possibility of formally appealing a refusal to the federal court. That's a very serious approach to take and is often very costly. And unless the immigration officer makes an error in law and/or fact, you're not going to win and it's very very tough to win on a study permit refusal at the federal court. Generally speaking, this is not often the most effective route, and we recommend reapplying.
What Happens Once Your Study Permit is Approved?
Now if you are approved, then you apply at the embassy and are issued what is called the study permit, which will be valid for a certain period of time. Then you come to the port of entry in Canada, and you will be issued a permit for entry. Sometimes that's multiple entry, sometimes it's single entry, it really depends on the case.
What Is Subsection 216(1) of the IRPR?
If you were denied by this subsection, you would have recieved a response stating "I am not satisfied that you will leave Canada at the end of your stay, as stipulated in subsection 216(1) of the IRPR, based on the purpose of your visit." This means that the visa officer is not satisfied that you will leave Canada after completing your studies.
216 (1) Subject to subsections (2) and (3), an officer shall issue a study permit to a foreign national if, following an examination, it is established that the foreign national
(a) applied for it in accordance with this Part;
(b) will leave Canada by the end of the period authorized for their stay under Division 2 of Part 9;
(c) meets the requirements of this Part;
(d) meets the requirements of subsections 30(2) and (3), if they must submit to a medical examination under paragraph 16(2)(b) of the Act; and
(e) has been accepted to undertake a program of study at a designated learning institution.
Do You Want to Know Your Chances of Getting a Canada Student Visa After Refusal in 2022? We can Help!
Contact VisaPlace today. All our cases are handled by competent and experienced immigration professionals who are affiliated with VisaPlace. These professionals consist of lawyers, licensed paralegals, and consultants who work for VisaPlace Legal an award-winning immigration firm that adheres to the highest standards of client service.
Ready for the next step? Book your 1 on 1 consultation now or call us at 1-888-317-5770.
Have a Question related to your Immigration Needs?
Click here to fill out the FREE Immigration Assessment form below and get a response within 24 hours to see if you're eligible.
The assessment form should take approximately 5-7 minutes to complete. We will get back to you within one business day to let you know if we are able to help.