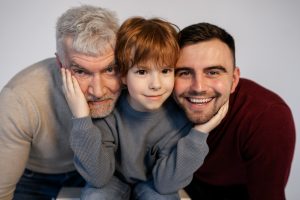 September 20, 2021 Update: Starting today, invites will begin to roll out to candidates selected within the Parents and Grandparents Program (PGP) lottery. A total of 40,000 applicants who submitted an Interest to Sponsor form will be contacted shortly. Learn what to do once you've received a PGP invitation!
On July 20th, 2021, the IRCC had a new release on the Parents and Grandparents program. Canada's Parent and Grandparents Program (PGP) is a program that allows families to reunite and live in Canada together. Family reunification is a big part of Canada's immigration plan to attract and retain immigrants coming to Canada.
Record Number of Invites for Parents and Grandparents Program in 2021
The Minister of Immigration, Refugees and Citizenship, Marco E. L. Mendicindo, announced that Canada will invite a record number of people to apply under the Parents and Grandparents Program. The IRCC will be accepting up to 30,000 additional applications than planned which gives even more Canadian citizens and Canadian Permanent Residents the opportunity to reunite with their family members.
This means that there will be a total of 40,000 invitations to apply for the Parent Grandparent Program in 2021. Make sure your application is ready by preparing with an immigration consultant
When Will the Invitations for the PGP Be Sent Out?
Invitations will be sent out over two weeks starting on September 20th, 2021. Those who are invited to apply will have 60 days to submit their application.
If you did not receive an invitation then you can apply for a Super Visa, which allows a parent or grandparent to visit Canada for up to 2 years at a time without the need to renew their status. The Super Visa allows multiple entries for up to 10 years.
How Can I Get a PGP Invitation?
The Parents and Grandparents Program runs with a random invitation system or lottery. To become a potential sponsor you must first complete an Interest to Sponsor form. The invitations submitted in 2020 will be the ones picked for the lottery in 2021. If you did not submit an Interest to Sponsor form in 2020 then you will not receive an invite in 2021.
If you are interested in the Parent and Grandparent Program for 2022, there is not a date yet for the new expression of interest intake for 2021.
New PGP Income Requirement Reduced
Due to the financial burden that COVID-19 has brought to the world, Canada has decided to lower the income requirement first implemented in 2020 for the Parents and Grandparents Program. Both unemployment and government assistance loans can now be included as income towards the minimum requirement set for the PGP. This will give many potential sponsors a greater opportunity to be included in the Parents and Grandparents lottery.
Learn more about the Parent and Grandparent Program.