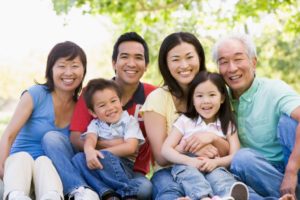 Today, January 28, the Parents and Grandparents Program opened up for applicants to submit their online form for indicating interest in sponsoring a family member to Canada. With only 11 minutes open, the IRCC tweeted that the applications received had met the annual limit.
"The interest to sponsor form for the 2019 Parent and Grandparent Program is now closed. If you successfully submitted the form, you should receive an email within 24 hours confirming we received it." @CitImmCanada
Although up to 27,000 online interest to sponsor forms were accepted through the IRCC website, many people were not happy about the process. Out of the 27,000 interest to sponsor forms accepted today, 20,000 of them will be accepted. This number is 4 times the amount of applications accepted in 2015. Thousands of people complained about the website only allowing forms accepted for 11 minutes. One of Canada's main pillars is family reunification which is why there was much blacklash on the process.
Options For Those Who Missed the Parents and Grandparents Program
Since, there were only 11 minutes to send in an interest to sponsor form, thousands of people have missed the opportunity. There are a few other options for those people who did miss the PGP through the IRCC website.
Parents and grandparents of Canadian citizens or permanent residents can also apply for a 'super visa', which allows them to extend a visit for up to two years after the initial entry into Canada. Learn more about the Super Visa and if you are eligible!
There is also the option of a 10-year multiple-entry visa, which allows several visits of up to six months at a time. While valid, a multiple entry visa will let you travel to Canada for six months at a time as many times as you want. It will be valid for up to 10 years or one month before your passport expires, whichever is shorter. You must arrive in Canada on or before the expiry date on your visa. Learn more about the Multiple Entry Visa!
Looking For Help With Family Immigration?
If you and your family member(s) are thinking of applying for the parents and grandparents program or a similar visa, we can help. Completing the required documents and including the necessary support materials and fees are essential steps when applying to Immigration Canada.
We can assist in presenting a good case and ensure that everything is done correctly to maximize the chances of a successful sponsorship application, as well as your parents' or grandparents' chances when applying for permanent residence.
To get started, simply fill our free online immigration assessment form here or contact us here. Once you fill out that form, we will get back to you (within 24 hours) to discuss your eligibility and immigration options.