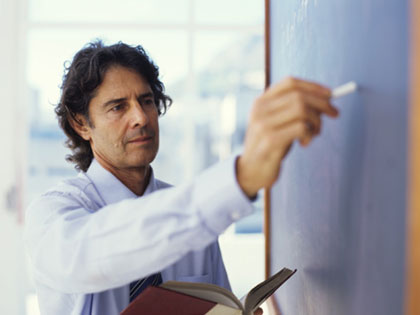 Reminder: Due to the outbreak of COVID-19, there may be some delays in the visa application processing times. However, this application process still remains the same and is still open to skilled workers such as teachers.
Migration can be an extremely long and tiring process regardless of which country you are attempting to enter. Depending on the overall motivation when applying for citizenship, some may have a slightly shorter waiting period than others. Federal skilled workers (FSW) are of greater value to a country and are therefore of a higher priority, especially in recession-proof industries. See the Canadian IELTS / Entry Program for more. For example, doctors, dentists, and teachers are professions that will always be necessary. That's good news if you are a teacher wanting to immigrate to Canada.
Provincial and territorial governments operate their own school systems and are responsible for setting out the regulations for teaching jobs in Canada. The rules are broadly similar across the country, but with some local differences.
Selection Factors for FSW and Approval to Teach in Canada
Highest level of education completed; higher than high school diploma preferred
Work experience shows at least one full year of employment that falls into one of the following occupational categories: managerial, professional, or technical/skilled
Fluent in French and/or English (both spoken in Canada)
Current age
Overall adaptability (usually tested through an assessment quiz)
The current state of employment (or offer)
A bachelor's degree in Education and a provincial certificate is required for teaching jobs in Canada. Obtaining certification can be a slow process, so it's best to start before your arrival in Canada if possible.
Other factors are considered to assess eligibility for teaching jobs in Canada. For instance, the applicant may need:
Recent teaching experience.
Familiarity with the culture and curriculum of the Canadian education system
Fitness to teach, including character reference and successful criminal record checks.
Supervised student teaching may also be required. For secondary teaching jobs in Canada, it is recommended to complete a major in one teachable subject, and a minor in another teachable subject. These include languages, sciences, social studies, and business.
Are Teachers Skilled Workers?
Some have asked "are teachers skilled workers?" and the answer is yes! By definition, a Federal Skilled Worker is a person with suitable education, work experience, age, and language abilities under one of Canada's official languages and who are selected under the Express Entry Immigration system to apply for permanent residence.
Express Entry for Teachers
A great option for those seeking immigration to Canada as a teacher should look into applying for Express Entry. This is one of the most common ways to move to Canada as a teacher which is under the Skilled Worker Stream, which is a federal program managed by Express Entry.
Cost of Living Proof
Since Canada is not in the habit of allowing anyone to sleep on their streets, they will want to know just how you plan to begin your life once you have crossed the border. Any dependents you have will also be taken into consideration.
Having too much money without a paper trail is a quick way to get your application dismissed; while lacking enough funds to sustain your family for more than a month will typically end the same way.
Automatic Dismissal
Certain applicants will most likely be denied immediately. Ensure none of these discrepancies get in your way before moving forward.
Possession of a human/international rights violation
A criminal history
DUI convictions, whether because of alcohol or drugs, will most likely get you turned down
Ties or past links to organized crime
Showing certain, especially contagious, health conditions
Lack of proof of, or not enough financial security
Discrepancies on your applications
Anyone not complying with Canada's Immigration and Refugee Protection Act, or IRPA
Anyone found to be in relation to an inadmissible person
Working Online as a Teacher in Canada
With how far technology has come today and the current Coronavirus outbreak, teaching online in Canada is now also a huge option.
Teaching online means being able to work from the comfort of your own home or office. In some cases, you get to work flexible hours and work your way up to a highly-competitive salary.
Keep in mind, you will still have to meet the same requirements and experience as a teacher who regularly teaches in Canadian classrooms in order to qualify.
Resources for Teacher Jobs in Canada
If you are trying to search for a site to apply to become a teacher in Canada, here are some of the most used sites to visit:
Are You Interested in Migrating to Canada as a Teacher in 2020?
If so, Contact VisaPlace today. All our cases are handled by competent and experienced immigration professionals who are affiliated with VisaPlace. These professionals consist of lawyers, licensed paralegals, and consultants who work for VisaPlace Legal an award-winning immigration firm that adheres to the highest standards of client service.
Ready for the next step? Book your 1 on 1 consultation now or call us at 1-888-317-5770.
Have a Question related to your Immigration Needs?
Fill out this FREE Immigration Assessment form and get a response within 24 hours to see if you're eligible.
The assessment form should take approximately 5-7 minutes to complete. We will get back to you within one business day to let you know if we are able to help.