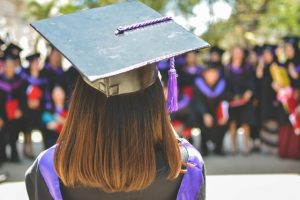 On January 8th, 2021, a new policy took effect in Canada that will allow prior international students who have an expired or expiring Post-Graduate Work Permit to apply for a new open work permit which will be valid for 18 months.
International students partake in such a vital part of Canada's economy, to which they contribute over $21 billion per year. Unfortunately, the Coronavirus pandemic has interfered with students' chances of gaining the work experience needed in order to apply for permanent residence.
These new open work permits will ultimately enable former international students to stay in Canada and continue to look for work, while also allowing them to work for any employer of their choice.
Who Can Apply for a Post Graduate Work Permit?
International students who complete their post-secondary education in Canada can apply for a PGWP. To apply for an open work permit under the new policy, the following criteria must be met:
you must have a PGWP that expired on or after January 30, 2020, or a PGWP that expires in 4 months or less from the date of application;
you need to be in Canada;
you need to have a valid temporary status or be applying to restore your status.
This application process will be available from January 27th to July 27, 2021.
Are You a Post Graduate Interested in a Work Permit?
If so, Contact VisaPlace today. All our cases are handled by competent and experienced immigration professionals who are affiliated with VisaPlace. These professionals consist of lawyers, licensed paralegals, and consultants who work for Niren and Associates an award-winning immigration firm that adheres to the highest standards of client service.
Ready for the next step? Book your 1 on 1 consultation now or call us at 1-888-317-5770.
Have a Question related to your Immigration Needs?
Fill out the FREE Immigration Assessment form and get a response within 24 hours to see if you're eligible.
The assessment form should take approximately 5-7 minutes to complete. We will get back to you within one business day to let you know if we are able to help.