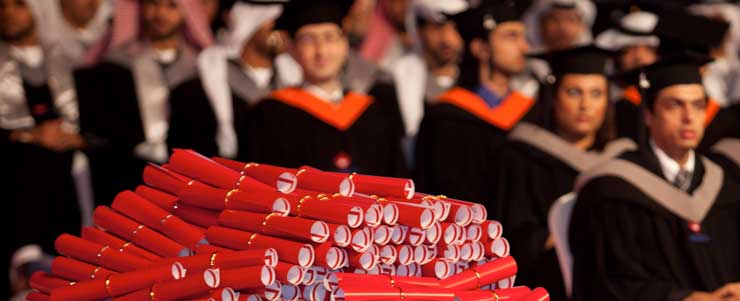 Canada is among the top destinations for students who choose to study abroad. Students prefer Canada for higher education on account of various reasons. With one of the longest coastlines, vast wilderness, world-class cities, and a culture of tolerance and diversity, Canada is a natural destination for thousands of international students.
Safe Community

Many students take their safety very seriously when it comes to choosing a university. Even more so, when selecting a program to study abroad in, it's important to know how safe the country is. Canada is one of the safest places to study with little crime rates and cases of racial discrimination. According to Numbeo Canada's safety index is 62.42, which is much higher than another popular study abroad destinations such as Australia (57.94), UK (57.9), and US (49.99). Many things contribute to the safety in Canada from health care to security. Necessary measures are always taken when needed to keep students safe. Medical insurance is very inexpensive in almost every hospital in Canada to additionally keep students healthy.

Rich Multiculturalism

Both English and French are the official languages of Canada. Due to a significant amount of international students and immigrants in Canada, the country has become rich with many different languages, religions, and culture. People of Canada are generally amiable and welcoming to all faiths, races, and cultures. The multicultural environment gives students many opportunities to interact with people from all over the world. Many colleges and universities have international student advisors who will help connect you with clubs about either adjusting to Canadian life or embracing the international community. These reasons add up to why Canada has been named the 7th largest international student populations in the world.

Employment Opportunity

While studying in Canada, students are permitted to take up part time jobs both on campus and off campus. While studying, no international students are required to obtain a work permit when working on campus. There are also many job opportunities off campus that are readily available near universities such as hostels, hotels, general labor, tutor, child care, restaurants, etc. Once an international student has graduated, they can work in Canada for up to 3 years!

Beautiful Country and Environment

Canada is one of the most beautiful countries in the world as it holds many different landscapes and terrains. Students studying in Canada can enjoy the nature, explore the wilderness, navigate the large cities, lay by the beaches, and visit the thousands of tourist attractions. Canada holds colleges and universities on coastal lines of both the Atlantic Ocean and the Pacific Ocean.

A High Tech, Modern Country

Canada is a leading country in computer and information technology. Their reputation is only getting greater for excellence in categories such as transportation and engineering, telecommunications, animation; and specifically aerospace, medical devices, advanced software, microelectronics, urban transport, biotechnology, etc. For example, Canada was one of the first countries in the world to connect schools and libraries to the Internet.

Values and Culture

Every year Canada welcomes thousands of immigrants from all over the world with open arms. Many of these immigrants come to Canada for higher education. Although Canada may look like an entirely different country than their home, many students even forget that they're away from home due to the many cultures living in Canada. The great thing about having so many ethnicities within Canada is the respect of their values and cultures.

Campus Lifestyle

Every university and college have its own parties, events, and community activities to involve students. Many cultural events help mingle multicultural people within the university. Not only does this help international students gain friends and acquaintances, but it also opens up networking where they can meet more people for job opportunities, housing opportunities, etc.

Education and Scholarship

Canada is plain and simple one of the best places to gain higher education. Both the universities and the Canadian Government provide benefits for international students. The high academic standards and quality education help provide the students with the best education to go out into the real world and start careers. International students have the opportunity to gain a valuable education at a lower rate than many countries around the world. Not only just the College tuition can be lower, but there are also many scholarship opportunities for international students.

Affordable

Other than just affordable education, Canada overall as a country is very accessible. Canada's cost of living is much less compared to other nations around the world. Most public transportation are quite affordable as well. The cost of living in Canada is 3.09% lower than in the United States. The rent in Canada is 22.88% lower than in the United States. While these statistics are lower, the annual income for Canada is slightly larger than the annual revenue for the United States.

Immigration

A work permit visa along with study permits are given to the international student. After graduation, students can continue to cooperate in Canada for three years after the completion of one year; students can apply to become a permanent resident of Canada. This makes studying in Canada an excellent idea for young adults who want to become Canadian citizens. The Citizenship and Immigration Canada has made it much easier to get a student visa which can eventually turn into citizenship. While studying, students can work up to 20 hours on campus without a work permit. Many universities provide part time opportunities, on campus, for international students.
These are only the top 10 reasons for students to study abroad in Canada; there are thousands of reasons not listed above. Canada has continually been a hub for international students because of all the benefits that the Canadian universities and Canadian government gives to students looking for higher education.
Do you want to Study in Canada?
Fill out our FREE online immigration assessment, and we will get back to you within 24 hours.
WE WANT YOUR FEEDBACK! 
Comment below, we want to hear your opinion!