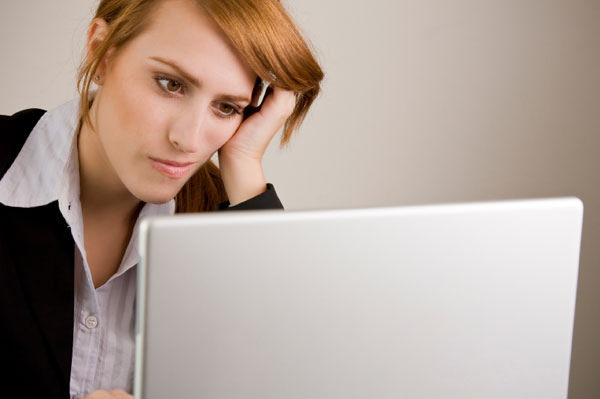 There are many reasons why someone's permanent residency application could be refused. A PR application could be refused because of criminality, health, misrepresentation, not meeting eligibility requirements, not providing with right documents or having incomplete or inconsistent forms, losing documents, missing deadlines, or confronting a mistake committed by IRCC or Immigration officers.
What To Do If Your Canada PR Application is Rejected
Requesting Why Canada Visa Was Denied
You should start by reviewing your refusal letter. The refusal letter will explain why you were denied even though their answer can be vague and standardized. If the answer they gave you is too vague and doesn't give you a good idea of why you were refused you can submit a request for a detailed case-specific reason for your refusal. You can submit online an Access to Information Request for your file either through the Access to Information Act or Privacy Act.
After you have submitted a request for a detailed reason for your refusal you should receive an explanation within 30 days from the IRCC.
Appealing a Canada Visa Refusal
If you believe the reason the IRCC refused your application was insufficient then you may want to consider appealing the refusal at the Federal Court of Canada. In order to do this, you need to file a Notice to the Federal Court strictly within 15 days after your refusal (for an in Canada decision) or 60 days following the decision (for an outside Canada decision). The role of the Federal Court is to determine if the immigration officer violated procedures or was reasonable or unreasonable. The judge will thus not grant or issue you a Permanent Resident Visa, but either allow or dismiss the judicial review. If the judicial review is allowed, IRCC will continue to process your file.
See the following for work permits and LMIA processing times.
The best course of action when there is an immigration refusal is to appeal the decision. There are deadlines to watch out for when appealing to either the Federal Court or Immigration Adjudication Division (IAD).
Sample Letter for Canada Permanent Resident Application Refusal
In an appeal letter for Canada PR you want to include the following:
The date and address of the embassy
Personal details and current address
The date your Canadian application was rejected
The main body of the appeal letter includes why they refused your application, why you believe that they made a mistake with their decision, and prove their decision was wrong.
Travel history and previous visas
Reasons why you wanted a Canadian visa
Create a sense of urgency
Hand Signature
Include all the required documents in an attachment to the appeal letter
A Common PR Refusal Question
Many people come to VisaPlace / VisaPlace Legal with questions regarding their Permanent Resident application refusal. We received this question from a client:
Question: Hi, I came to Canada on Feb 2, 2017. I submitted my application last November 2019.  My boyfriend who is a refugee claimant proposed marriage.  I called Canada Immigration three times to ask if I marry my boyfriend, will it impact my immigration application? Canada Immigration told me it would not. So I got married in December 2019. I relied on the information I received from the Immigration Call Centre. However,  I received a letter of refusal. What can I do?
Answer: Listing your boyfriend as a dependent on your application for permanent residence may not have had anything to do with your refusal unless he had a medical condition or criminal record. It may be the case that your immigration application was refused because of some issues with your own qualifications or how the application was prepared.  You should also know that information you receive from the Immigration Call Centre should not be considered "legal advice". You should always consult an immigration lawyer before proceeding.
Why Hire our Lawyers to Help You With Your Canadian Visa Refusals
If your immigration application was refused, then contact us right away. Delaying could mean that you will lose your appeal rights. Our lawyers have helped thousands of people successfully appeal their refused immigration application, and we are certain we can help you too!
Ready for the next step? Book your 1 on 1 consultation now or call us at 1-888-317-5770.
Have a Question related to your Immigration Needs?
Click here to fill out the FREE Immigration Assessment form below and get a response within 24 hours to see if you're eligible.
The assessment form should take approximately 5-7 minutes to complete. We will get back to you within one business day to let you know if we are able to help.