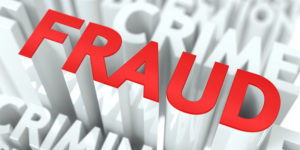 The month of March is fraud prevention month, and Citizenship and Immigration Canada has issued a statement regarding the prevention of immigration fraud in Canada.
"The best way to protect oneself is to become informed," said Citizenship, Immigration and Multiculturalism Minister Jason Kenney. "I encourage Canadians, and especially newcomers, to visit the Citizenship and Immigration Canada (CIC) website to learn about their rights and responsibilities as they relate to citizenship and immigration so they can prevent themselves."
While the theme of the fraud prevention efforts this month have been aimed at immigration marriage fraud, there are many different types of immigration fraud – some of which take advantage of trusting people who are only looking for a better life in Canada.
Preventing immigration fraud in Canada
A new ad campaign has been launched by Citizenship and Immigration Canada about immigration marriage fraud, which is when Canadian citizens or permanent residents marry a foreign national and are "used" to obtain permanent resident status.
Another form of immigration fraud is then immigration consultants tell prospective immigrants they can guarantee their application's approval or they take large sums of money as payment from the prospective immigrant but never actually do anything.
Another form of fraud is when immigration consultants help their clients lie about their presence in Canada, which is called residency fraud. When these types of immigration fraud are found by Citizenship and Immigration Canada investigations, it can put the applicant's application and status in jeopardy as well as result in their deportation from Canada.
The easiest way to avoid immigration fraud is to only work with a licensed and reputable immigration professional, such as an immigration lawyer.