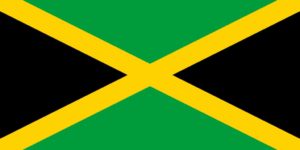 The state of the Canadian economy and its vast social support system makes it one of the highest-rated nations to live in regard to opportunity and quality of life. If you are interested in migrating from Jamaica to Canada, you should know several things about the Canadian immigration process. First and foremost, it is important to know that there are Canadian immigration attorneys that can help any family get moved in to their new home.
The Laws of Immigration in Canada
Canadian immigration has been one of the most open in the world for well over a century. Since the nation has a relatively slow growth rate, the government encourages new migrants to come in to ensure a steady population growth. Their policies make it easy for a single immigrant to come into the country and then have their relatives follow suit.
Canadian support systems and agencies make it possible for migrants to become acclimatized to Canadian culture, language, and business, with some job placement programs available. The Canadian government heavily recruits migrants for translation services, so any migrants with a good understanding of their native language and English or French may be able to attain a government position. As Jamaican immigrants tend to speak one or both of these native tongues, they may have an easier time adapting than immigrants who do not.
Moving from Jamaica to Canada
As of 2011, the Jamaican Canadian population in Canada was 256,915 individuals, with the majority living in Toronto, Ontario. Historically, Jamaicans have migrated to Canada for a variety of purposes, including work opportunities and family reunification. Once the migrant applies for immigrant or permanent resident status, their application will be judged by the Canadian offices. It is necessary to have all the proper documentation, including photocopies of passport information and self-addressed envelopes for return data.
Those who wish to immigrate for work often will do so through the Express Entry program. Express Entry includes subcategories such as the Federal Skilled Worker Program, the Federal Skilled Trades Program, Canadian Experience Class, or the Provincial Nominee Programs (PNP). An individual may also immigrate as an investor or entrepreneur.
If you wish to immigrate to Canada and have family members who are Canadian permanent residents or citizens, you may be eligible to immigrate through family sponsorship. You may be eligible if you have parents, grandparents, children, or a spouse in Canada. Hiring an immigration lawyer may be helpful in determining your eligibility for a work or family-class program.
Benefits of Citizenship
Once an immigrant from Jamaica is cleared for citizenship, they are capable of benefiting from a variety of social programs and national programs. One of the most advantageous programs is Canada's social medicine, which allows any citizen free access to health care for any condition without the need for health insurance.
In addition, a migrant that has gained Canadian citizenship will be able to pay into the national social security system so that financial relief will be available upon retirement. Finally, Canadian education is privatized up until the end of secondary school, so that any child of an immigrant will be able to attend school.
Should You Migrate?
Moving to a new country is no small decision. Migrating to Canada, however, has never been easier or more practical. If you are interested in immigrating from Jamaica to Canada, and gaining Canadian citizenship, you can find immigration lawyers that will help the transition.