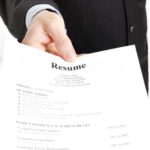 When you and your family are looking to move to Canada you may not think of all the little things that are needed to become successful. Whether you are searching for a Canadian job in another country or searching for a job while you're in Canada, you will need to create a resume. A resume is a written summary of your education, work experience, credentials, and accomplishments. Several things may be different in a resume if you are applying for a job in Canada.
How to Write a Resume for a Canadian Job
1. Collect Job History and Job Experience
It's important to first collect all the information that is needed to demonstrate your work experience and education. It will be much easier to write and format a resume when you have all the information in front of you. Start by making a list of your references, job history, education, and skills.
2. Choose a Resume Layout for a Job in Canada
There are three basic types of resume formats that most Canadians use:
Chronological: This is the most frequently used. This layout displays your work history starting with the most recent job first.
Functional: If you have had any year gaps in work, the functional layout works well because it is mostly focused on skills and experience rather than dates of employment. In this style, you list your information as follows: objective, skills, experience (this could be non-employment work such as freelancing or volunteer work), employment history, education.
Combination: This resume is a combination of both chronological and functional. This type includes both your skills and chronological work history.
3. Create a Canadian Resume
Once you have collected all your past job experience, professional references, and skills, you can begin formatting your resume. The order will depend on which resume style you chose but all resumes should include: Resume heading, objective, work experience, education, certifications or awards, skills, and references. There are several computer programs to help you type out your resume such as Microsoft Word, Pages, Google Docs, etc. If you are looking to make a creative resume, you can also use online tools such as Canva.
Canadian Resume Sample Sections:
Resume Heading: Full Name, Street Address, City, State/Province, Country, email address, telephone number and LinkedIn profile.

Objective: Give the employer a brief description of your qualifications and your working goal. You can include that you are looking for long term or short term employment, if you are looking to move up within a company, or wanting to learn more about a certain aspect of a business, etc.

Work Experience: This is the most important part of the resume and should take up most of the content. Employers want to know: where you have worked, how long you worked there, what your job title was, and what your responsibilities were. List the jobs, internship, or apprenticeship that you have held in reverse chronological order with your most recent position at the top. Only add positions relevant to the position you are applying for.

Education: In this section, you will list the degrees you have earned, when you graduated and from what college, institution, or university. List each degree you have obtained from highest to lowest.
Example: Master's in Architecture, May 2018, McGill University. Bachelor's in Architecture, May 2011, Queen's University.
If you are currently a student then the education section of your resume will be listed below your objective and above work experience.

Awards and Certifications: This section includes any certifications and awards that you have obtained. Do not be shy in this section! You want to show your employer that you are a well-credentialed candidate who has earned their certifications and awards.

Skills: In this section, you will want to include skills that are directly related to the job position you are applying for. Typically on a job posting, it will show requirements or preferred skills. Use this as a tool when adding your skills to your resume. List all your closely related skills to their wants on the job listing.

References: In this section, it is optional to list 1-3 professional references that the employer may call to ask about your job experience, skills, and characteristics. The format you will do this in is "First Name Last Name, Phone Number, Job Position." You may also just type "Professional References available upon request."

4. Format Your Canadian Resume
When designing your resume use simple fonts, colors, etc. Choose a font like Arial, Calibri, Times New Roman, or Verdana. Use the same font throughout the entire resume. The font size should be consistent throughout but there can be some larger font used for your name and section headings (work experience, education, skills, etc). Use bold and italics to highlight the details of your education and employment history to help with easy reading.
5. Save Your Canada Resume
Save your resume to a file and name it something that includes your name such as JohnDoeResume.doc. Be prepared to save your resume in multiple formats such as Microsoft Word, Google Docs, or PDF because some employers will ask for the resume in different formats.
6. Send your Resume to a Canadian Job
Now that your resume is complete and saved, you're ready to send it off to Canadian companies and employers! Most job applications are online and you will upload your resume document to the application. If you are invited to an interview for a job, print off your resume to hand to the interviewer.
Things to Not Include in a Canada Resume
There are several elements of a resume that are necessary or useful in other countries but are not essential for a resume in Canada. If you are applying for a Canadian job you can consider removing these items:
Graphics such as charts and tables can be distracting for a professional job.

Personal Information such as your marital status, identification number or social security number, any family names, date of birth.

Aggregate grades, many Canadian employers will not understand what this means. You can find a different way to describe your academic achievements such as "Ranked 7 out of 100 students" or "Graduated with highest honors".

Ideally, a resume should reflect the experience that is relevant to the job that you are applying to and typically no more than ten to fifteen years in the past.
Creating a resume for a Canadian job can be confusing but follow these steps in order to make it much easier for you to get a job in Canada. After applying for jobs if you do get a job offer you can apply for several Canadian Work Permits. With so many applicants each year from around the world looking for a Canada work permit, it is important to get experienced legal help that will ensure your application package has the best chance of being accepted. If your application is refused, your job offer may also fall through so make sure you speak with an experienced Canadian Immigration lawyer.